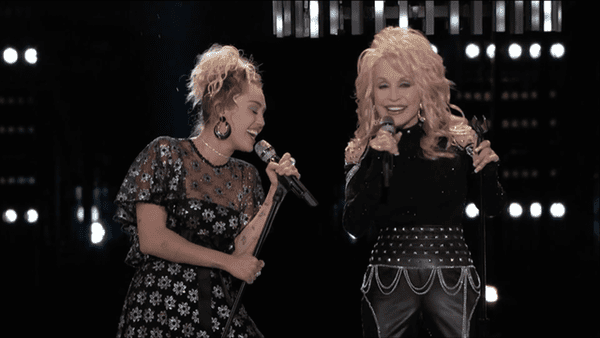 Dolly Parton was joined by her goddaughter Miley Cyrus and also musical group Pentatonix to perform an a cappella version of her hit "Jolene" on The Voice.
While Parton has performed "Jolene" with Pentatonix before, this is the first time all three have gathered to sing the iconic track.
Watch, below.
https://www.youtube.com/watch?v=BZ0e-JFXJMg
Back in 2012, Cyrus performed a cover of "Jolene" as part of her "Backyard Sessions" that has racked up over 94 million views on YouTube to date.