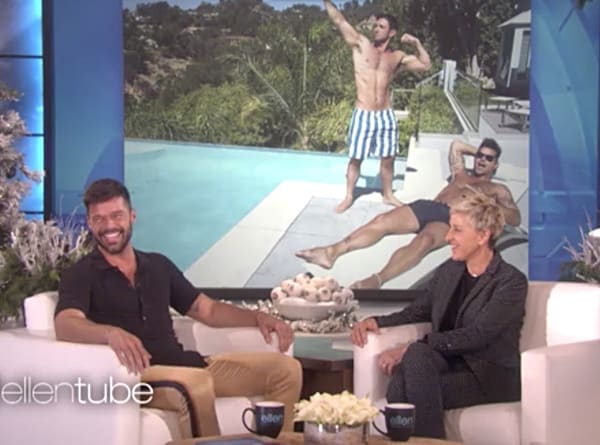 Ricky Martin told Ellen DeGeneres that he recently proposed to his partner Jwan Yosef. Martin and Yosef, a London-based visual artist, began dating earlier this year.
Martin says the two of them met because Martin had a fondness for Yosef's artwork, and that the two are now living together.
Martin says that he got on his knees and instead of saying "will you marry me?" he said, "I got you something."
Martin had another announcement to make: he has a new residency in Las Vegas.
"I'm really happy," said the singer.
Watch: