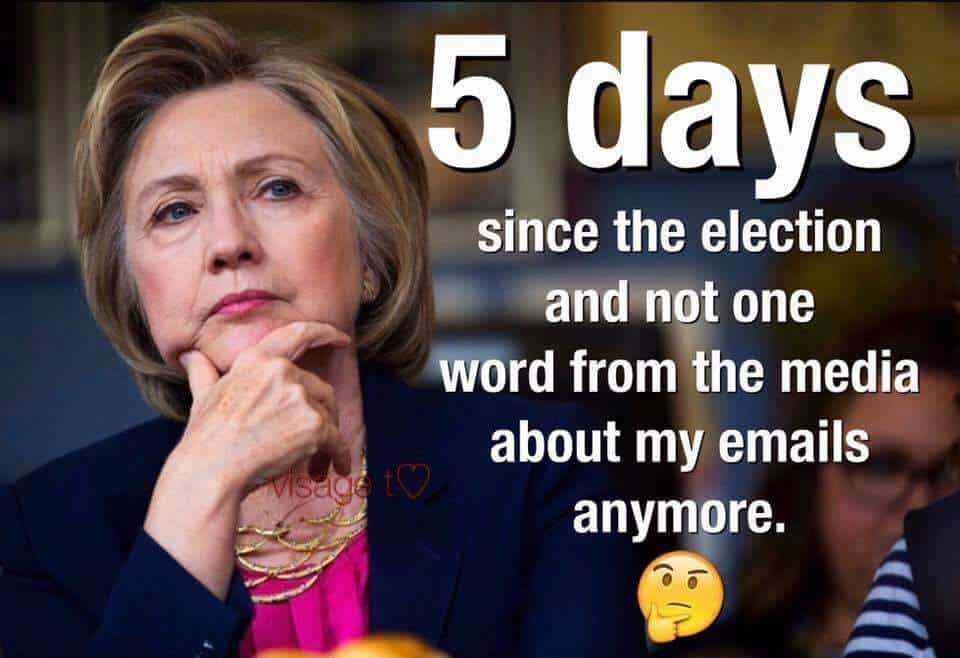 Rep. Jason Chaffetz (R-UT) dropped a whopper on Tuesday night discussing the Republican obsession with Hillary Clinton's private emails and his plans to continue that investigation, even though the FBI has put it to rest.
Said Chaffetz on FOX News:
"It was never about the political targeting of Hillary Clinton but she did create one  of the biggest security breaches in the history of the State Department."
"It wasn't political targeting at the beginning, so because there's been political election, why should I just drop it?"
Watch:
https://www.youtube.com/watch?v=rQhm3LGnj80
Over the weekend, Clinton blamed her loss on FBI Director James Comey's late October resurrection of the email case in a call with Democratic donors.
"There are lots of reasons why an election like this is not successful," Mrs. Clinton said, according to a donor who relayed the remarks. But, she added, "our analysis is that Comey's letter raising doubts that were groundless, baseless, proven to be, stopped our momentum."
Clinton's lead over Donald Trump in the popular vote has now surpassed 1 million.