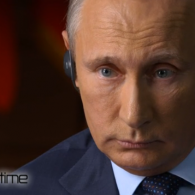 RUSSIAN HACKERS. They're still going: "Russian cyberhacking activity has continued largely unabated since the November election, including against US political organizations, US officials briefed on the investigation told CNN on Thursday.Among the attempted cyber breaches are phishing attempts targeting Democratic presidential nominee Hillary Clinton's campaign, one official says. The attempt to breach the Clinton campaign was unsuccessful, investigators tell CNN."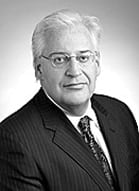 DAVID M FRIEDMAN. Trump chooses bankruptcy lawyer aligned with far right as ambassador to Israel: "Mr. Friedman has made clear his disdain for those American Jews — especially those connected to J Street — who support a two-state solution for the Israelis and the Palestinians. Writing in June on the website of Arutz Sheva, an Israeli media organization, Mr. Friedman compared J Street supporters to "kapos," the Jews who cooperated with the Nazis during the Holocaust."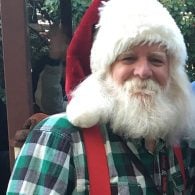 PLEASE LEAVE. Man told to leave Six Flags theme park for looking to much like Santa: "'We're gonna have to ask you to leave'," Henderson says the guard told him. "I said, 'For what reason?' He said, 'You look too much like Santa Claus.' And I'm like, 'Are you kidding me?' I do not approach kids. The parents come to me."
NATIONAL GEOGRAPHIC. Transgender 9-year-old girl Avery Jackson featured on cover.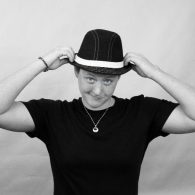 G RYAN. University of Michigan and Big Ten Conference record-setter in women's swimming told to leave the women's restroom and go to the men's: "What made a retort complicated is that Ryan doesn't identify as male or female. The bathroom Ryan chooses to use in public depends on what's likely to cause the least problems based on Ryan's appearance, circumstances, and attire that day. Ryan identifies as queer in terms of gender and sexuality, and Ryan's preferred pronouns are they/them/theirs."
NOT FAKE NEWS. Kim Davis lawyer Mat Staver accuses Right Wing Watch of being one of "the biggest purveyors of fake news in the country."
[soundcloud url="https://api.soundcloud.com/tracks/298214509″ params="color=ff5500&auto_play=false&hide_related=false&show_comments=true&show_user=true&show_reposts=false" width="100%" height="166″ iframe="true" /]
FAKE NEWS. Facebook reveals plan to crack down on what's real and what's not: "It's going to ask journalists to tell them if something's fake, and then it will ask users not to share it."
OUTER SPACE. Water ice found on dwarf planet Ceres: "Just like the moon and Mercury, the largest asteroid in Earth's solar system, Ceres, has cold pockets of perpetual darkness on its surface where researchers have now detected ice, a new study finds."
LUCIANO PONZETTO. Veterinarian/hunter who gained fame by posing next to photos of lions he had shot falls 100 feet to his death: "He had pledged to take legal action against those who had threatened violence against him and argued that being a vet was "not incompatible with hunting, either morally or professionally"."
WOOLLY MAMMOTH. Newly discovered bone could help clone the species: "In the first episode, which airs Dec. 28 at 9 p.m. ET, the group unearths the leg bone of an adult male mammoth that was buried in the ice for the past 200,000 years. Then they literally hack their way into the bone's core to extract well-preserved marrow, which they'll take back to a lab in South Korea."
MARQUES BROWNLEE. A review of Apple AirPods, which are finally out.
FRIDAY FLASH. Malik Lindo.
https://www.instagram.com/p/BHU5qAcgkgD/?taken-by=maliklindo