When the Maine Black Bears face #4 Duke on Saturday, a game which will be broadcast life on ESPN2, they'll be wearing black and rainbow-themed warm-up shirts in coordination with anti-homophobia and anti-transphobia sports organization You Can Play.
Tomorrow @BlackBearMBB will debut our #YCPinAE shirt to promote inclusion & equality for members of LGBTQ community affected by NC's HB2 law pic.twitter.com/mcppym8p67

— America East (@AmericaEast) December 2, 2016
The American East Conference is backing the protest in a move to be better allies with the LGBTQ community, according to You Can Play's Chris Mosier, who is also the first trans athlete to win a spot on a US National team.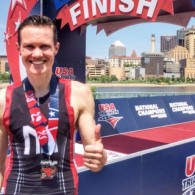 USA Today:
"It's one thing to boycott or not show up because of the financial impact and the message that would send," said Chris Mosier, You Can Play's vice president of program development and community relations. "But they wanted to be visible and the biggest thing is they want to take the next step. It's not just wearing a pin or a patch or a shirt. They want to be better allies. And they would have done this whether it was Duke or any North Carolina institution because (HB2) doesn't align with their values."
…Other America East teams have boycotted HB2 altogether; the Albany men's basketball team canceled its Nov. 12 matchup with the Blue Devils, as New York Gov. Andrew Cuomo issued an executive order banning publicly funded and nonessential travel to North Carolina. And the Vermont women's basketball team canceled its road game against North Carolina.
Maine was considering following suit but ultimately chose to use the matchup against Duke as an educational exercise for the team members as well as an opportunity to visibly promote inclusion.
Headlines are missing the bigger picture- it's not just a shirt. They did the educational piece to truly make this impactful. #YCPinAE https://t.co/kp6cbfwZT9

— The Chris Mosier (@TheChrisMosier) December 2, 2016
Mosier told USA Today that he spoke with the Maine team about the protest they were about to make and they got it:
"It was a very engaging conversation," Mosier said. "We talked about the importance of language and casual homophobia/transphobia, and they asked for tips on how to create more inclusive spaces. I told them about how HB2 affects real people and how it has affected me competing in North Carolina as an athlete. Sure, it might not affect (transgender people) at Duke but if I go to the grocery store or a restaurant I could be faced with discrimination. …I think it really helps to have a name and a face to go along with a story."