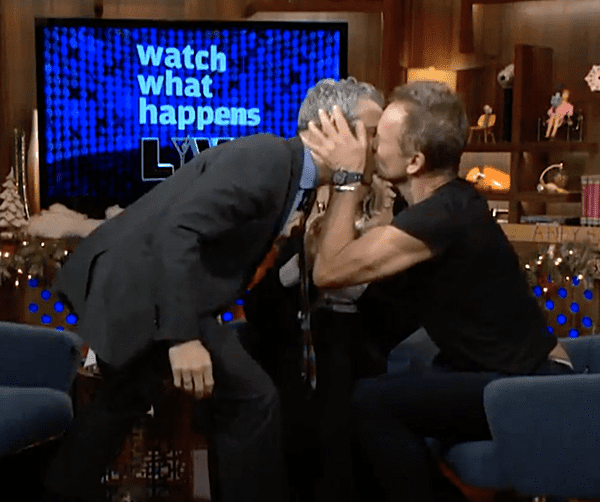 On Watch What Happens Live!, host Andy Cohen got exactly what he bargained for when he invited Sting and Trudie Styler to play a game of 'Spin the Message in a Bottle.'
A combination of Spin the Bottle and Plead the Fifth, Spin the Message in a Bottle poses questions that one must answer or get out of answering by kissing the person who spun the bottle.
After kissing Trudie twice, Andy finally got what he wanted when Sting spun the bottle and it landed on him. While the question is something he says he'd normally be happy to answer — is he a member of the mile high club? — he deferred answering so he could get a lip lock, albeit brief, with Sting.
Watch, below.