POST ELECTION BLUES. Madonna knows why Hillary lost: "It feels like women betrayed us. The percentage of women who voted for Trump was insanely high."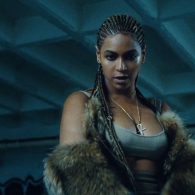 GRAMMYS. Beyoncé leads with 9 nominations (Adele has 5): "Beyoncé's haul of nine included album, song and record of the year, the top three Grammy accolades, for her hit song "Formation" and visual album Lemonade, a collection of songs about race, feminism and empowerment."
RUNWAY. Lady Gaga performs" A-YO"/"John Wayne" medley, "Million Reasons" at the Victoria's Secret Fashion Show.
DICK CHENEY REDUX. Mike Pence has a Freudian Slip, admits he's running the show while talking to Joe Scarborough on Morning Joe.
SECRETARY PAT MCCRORY? Trump to meet with the defeated NC governor and hate-monger: "Voters kicked McCrory out of office four weeks ago, but McCrory helped deliver his battleground state to Donald Trump. In fact, Trump took North Carolina by 3.6 percentage points."
TWINK LIFE. Austin Butler flexes outside the gym.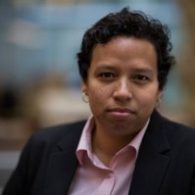 QUEER VISIBILITY. Huffington Post names NYT vet Lydia Polgreen as new Editor-in-Chief: "I feel like we're living in a moment right now where media has to fundamentally rethink its position vis-a-vis power," she said. "I think that the election of Donald Trump and the basic difficulty that the media had in anticipating it tells us something really profound about the echo chamber in which we live, the ways in which journalism has failed to reach beyond its own inner limits."
EXTREME MANSCAPING. People who go bare down there face higher risk of STIs: "People who have "mowed the lawn" at least once in their lifetimes were nearly twice as likely to say they had had at least one STD. And "extreme groomers" – those who remove all their pubic hair more than 11 times each year — were more than four times as likely to have had an infection. "High-frequency groomers," who just trim their hair a few times a month, fell between the two extremes. They were about three times more likely to have reported an STD."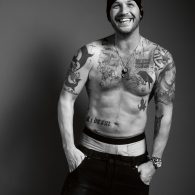 INK. Tom Hardy shows off his tatts, lost a bet to Leonardo DiCaprio and has to get a tattoo that says "Leo knows everything."
FAKE NEWS. Trump campaign denies Gen. Michael Flynn's son had role in transition (but he did).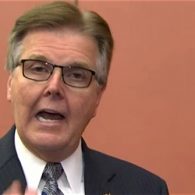 EVERYTHING'S BIGGER IN TEXAS. Anti-LGBT bill could cost the lone-star state $8.5 billion: "Lt. Gov. Dan Patrick has made passing a so-called bathroom bill — which would ban transgender people from using the restroom that corresponds to their gender identity — a top priority during the legislative session that begins in January. Republican House Speaker Joe Straus said the legislation is not a priority for him, and enterprises large and small, including the NCAA, have warned its passage could threaten ties with Texas."
TOO HOT FOR TUESDAY. Tevin Baker.
https://www.instagram.com/p/o2DiCKhRAG/
https://www.instagram.com/p/uD6dQBhRBb/
https://www.instagram.com/p/BNqExzBjMtU/