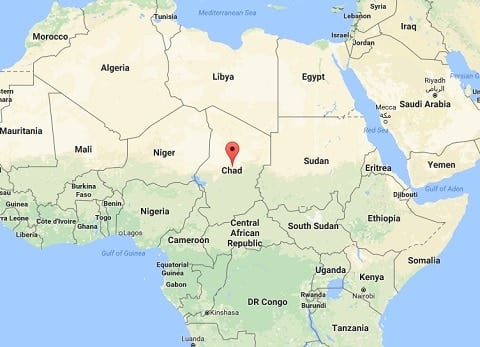 The African nation of Chad has approved a new criminal code making homosexuality an offense.  
The country's previous criminal code, which was based on French law, did not have any specific laws against homosexuality.
According to Out In Perth, the law criminalizing homosexuality is part of a new criminal code passed by 111 members of parliament. One lawmaker voted against the wide ranging code while four abstained.
Under the new law, homosexuality is classed as a misdemeanor offense. People convicted of engaging in homosexual relationships will be fined and given suspended jail sentences.
Chad's justice minister Hamid Mahamat Dahalob said the law provides a lighter penalty compared with proposals calling for prison sentences of 15 to 20 years for same-sex relationships.
There were 76 countries who criminised homosexuality, but Chad had now done so, too, making it 77. https://t.co/B4JxzqPZYu

— Nick (@Nick_SE6) December 17, 2016
The new criminal code also raises the legal marriage age from 16 to 18 and abrogates the death penalty except in cases involving terrorism.
Out reports that former Prime Minister Delwa Kassiré Coumakoye supports the law. He said:
"Homosexuality is condemned by all religions. We do not have to forgive something that God himself rejects because Westerners have said this or that.
"The current provision of the Penal Code is a fair balance between conservative public opinion and an uncompromising international community on the protection of minorities."
The new laws still require approval but they are expected to be supported by President Idriss Déby (right). 
According to 77 Crimes, the decision will increase the number of countries where homosexuality is illegal to 77 nations.
(Image via Wikipedia)