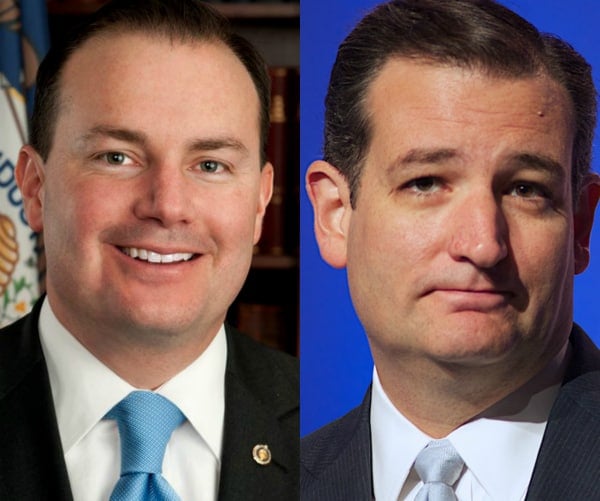 Top Senate Republicans announced on Monday that they plan to reintroduce a staunchly anti-gay religious freedom bill in the new year, saying they believe the bill has a better chance of being approved by Congress and signed into law now that Donald Trump has been elected president.
Senators Mike Lee (UT) and Ted Cruz (TX) both commented that they believe the political climate has changed in favor of what is known as the First Amendment Defense Act (FADA)–aka the vilest religious freedom bill of our time. 
Donald Trump is on the record supporting this bill.
In essence, FADA enables individuals and corporations to to discriminate against gay people and flout the Supreme Court's ruling on same-sex marriage all in the name of 'religious freedom.'
"Hopefully November's results will give us the momentum we need to get this done next year," said Lee's spokesman, Conn Carroll.
Trump vowed during the campaign to sign the First Amendment Defense Act, arguing it would "protect the deeply held religious beliefs of Catholics and the beliefs of Americans of all faiths."
Carroll added, "We do plan to reintroduce FADA next Congress and we welcome Trump's positive words about the bill."
Cruz told BuzzFeed,
"The prospects for protecting religious freedom are brighter now than they have been in a long time. We are having ongoing conversations with our colleagues both in Congress and leaders in the new administration about a multitude of ways we can honor the commitment made to the voters in this last election."