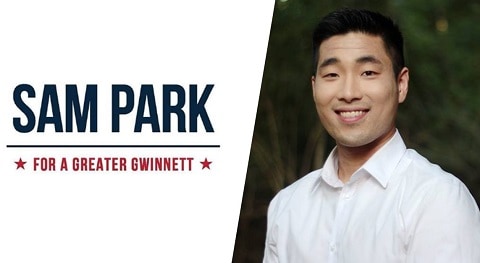 Far from the conniptions over Donald Trump's election success and Pat McCrory's less-than-gracious defeat in North Carolina, Georgia has quietly elected the state's first openly gay male legislator.
Sam Park, the son of Korean immigrants and the only Asian-American representative in Georgia's upcoming House of Representatives, unseated a three-term incumbent Republican, winning 51 percent of the vote.
Park will represent more than 85 thousand residents in Gwinnett County, the second-most populated county in Georgia.
The final results from the Georgia Secretary of State. My sheepish smile is counteracted by that look of hope on Bee's face…

— Sam Park (@SamforGeorgia) November 9, 2016
Running a campaign focused on healthcare, equality, and economic policy, he told NBC:
"I'm a gay, Christian, Korean man sitting in the intersection of faith, sexual orientation and ethnicity. I feel that being myself, I have the opportunity to build bridges between communities that haven't seen eye to eye – or may have necessarily been aware of one another."
His social media manager Bonnie Youn said "the Democratic Party of Georgia didn't think his area was winnable…But he did. It's finally time," she added, "that we have representation that matches our county. As the first Asian-American progressive to be elected in our county, he's a trailblazer."
This is why America is already great >> Meet @SamforGeorgia first openly gay man elected to GA Assembly https://t.co/EmfZW0qQmB via @nbcnews

— Nily Rozic 李羅莎 (@nily) December 1, 2016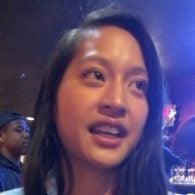 His campaign manager Bee Nguyen (right), said Park's victory was personal for her, as well as the rest of his supporters.
"If he didn't win the race we wouldn't have a single Asian American in the house of representatives in Georgia. To be a young progressive Asian-American candidate was something really different, and the symbolism resonated with me."
While in office, Park plans to uphold the rights of immigrants, Muslims, and the LGBTQ community. However, with the Republican Party holding a strong majority in both chambers and with Republican Nathan Deal as Governor, he says he has his work cut out for him in terms of trying to push a legislative agenda.
(Images via Facebook)