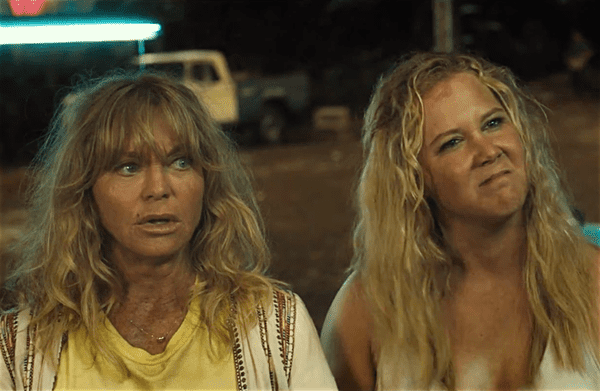 The first trailer has just been released for Snatched, the mother-daughter screwball comedy starring Amy Schumer and Goldie Hawn.
After Schumer gets dumped by her boyfriend, she decides to take her mom (Hawn) with her on a trip she and her S.O. were supposed to take to South America because Hawn 'doesn't do anything fun anymore.' What starts off as a bland enough white lady vacation to the southern hemisphere ends up with the pair being "Liam Neeson taken" and struggling to fight their way home.
Snatched is Hawn's first movie since 2002's The Banger Sisters. She came out of retirement to do this movie after being approached by Schumer.
Watch the green-band and red-band trailers for the movie, which gets released May 12, below.