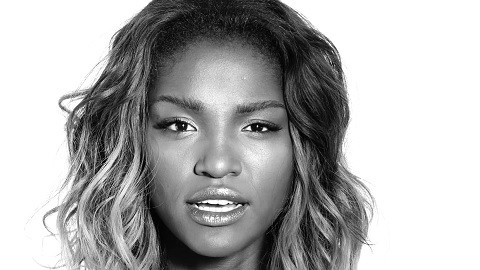 A public service announcement has been banned from television in Israel because of its message in support of same-sex marriage.
The message from the Association for Civil Rights in Israel (ACRI), titled "Human Rights: Because without I'm not Equal," was banned by the Second Authority for Television and Radio, the public body that supervises Israel's commercial television and radio station.
According to Haaretz, the ad includes appearances by a number of well-known Israeli celebrities and public figures.
In the ad, [Miss Israel Titi] Aynow [above], who is of Ethiopian origin, says: "The right to choose and marry whoever I want." Her words are immediately followed by Adir Steiner, an LGBT activist who participated in the legal battle for the rights of same-sex couples, saying: "Even if I'm gay."
The Second Authority banned the ad due to this sentence, stating that the law governing commercial television states the broadcaster will not broadcast any advertising that has a message on a "political, social, public or economic matter" that is in "public dispute."
In a statement the Second Authority said that a comment made in the ad by Israeli Arab singer and actress Mira Awad also prevents it from being aired. In the ad, Awad says "It is permitted to speak Arabic without fear."
See for Yourself: Whats Wrong with this Video?https://t.co/WxtcwYPNkv
–
In the video below, activist Dafni Leef,… https://t.co/bQNg716JmK

— ACRI (@acri_online) December 26, 2016
Dan Yakir, the chief legal counsel of the ACRI, sent a letter to the Second Authority arguing that its decision severely harms freedom of expression. He added that the ACRI is prepared to go to court if the Second Authority does not reverse its decision. The Second Authority has yet to comment.
Watch the ad below.