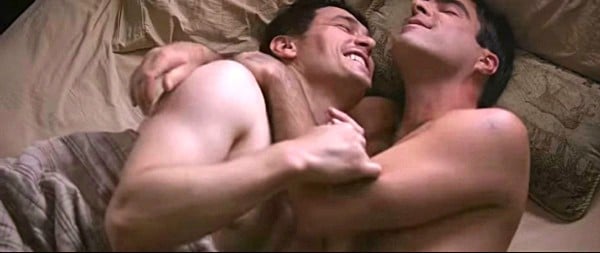 Following its Sundance debut last year, the Gus Van Sant-produced film I Am Michael will see limited theatrical release as well as streaming availability on January 27. A new trailer depicts James Franco and Zachary Quinto as divided lovers when Franco's titular character, Michael Glatze, abandons his gay activism and embarks upon a religiously-incited "ex-gay" life as a Christian pastor, prompting his split from boyfriend Bennett.
The film is based on a real-life article in The New York Times magazine entitled "My Ex-Gay Friend", and explores the themes of reconciling one's sexuality with one's faith, particularly when the latter urges disapproval of the former.
I Am Michael also steamily features Charlie Carver as a third partner in Michael's and Bennett's relationship, as well as Emma Roberts (who, it is worth noting, is an American Horror Story alum along with Quinto, each standouts from their respective third and second seasons) as Michael's new love interest in his troubled attempt at forming a heterosexual attachment. The ripple effect from Michael's sudden turnaround affects them as well.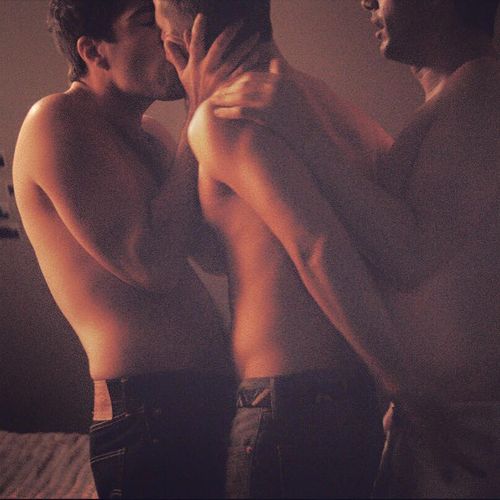 The interpersonal upheaval that results when someone tries to change something fundamental about oneself, as Michael does, provides a compelling narrative.
Perhaps even more striking, and timely, is the spotlight on the controversial and harmful notion that one can become "ex-gay" at all, and so-called "conversion therapy" practices predicated on this basis. (None other than the incoming Vice President-elect seemed to somehow think it was a good idea to divert federal HIV/AIDS funding towards "conversion therapy" instead.)
Watch:
https://www.youtube.com/watch?v=_Uy3zBy7l1U