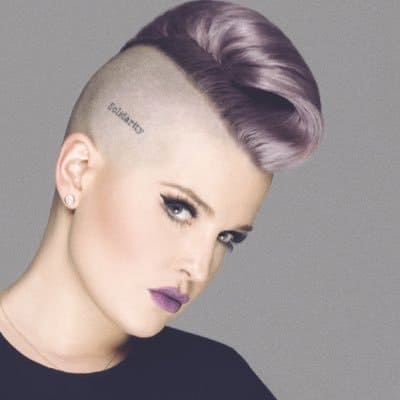 Kelly Osbourne says everyone should give Donald Trump a chance, in a speech accepting an award from The Trevor Project LGBTQ youth crisis prevention group, according to The Hollywood Reporter:
"We're living in a time when we might not have the future president that we wanted in this country," Osbourne told the largely LGBTQ audience. "And as an immigrant who can't vote, I don't really get to say much. But tonight, I do. People voted for him. So just like they gave us a chance to love equally, we will fight to keep that."
"But we have to give him a chance," said Osbourne. "And we do it by spreading love, not hate." In an emotional acceptance speech, Osbourne, who has been active with the West Hollywood-based Trevor Project LGBTQ youth crisis prevention group for years, said, "Thank you so much to The Trevor Project, not for this award, but because of what you do. You save so many lives."
It's not the first time that Osbourne and Trump have been linked – while guest co-hosting "The View" in 2015, Osbourne controversially said to the ire of co-host Rosie Perez, "If you kick every Latino out of this country, then who is going to be cleaning your toilet – Donald Trump?"
Despite the show he has put on, Trump is not a friend to LGBTQ people, as has been shown, and he has filled his cabinet with some of the most virulently anti-LGBTQ people possible.
It's shocking also that Osbourne would make the remarks to a group that runs a suicide hotline for LGBTQ youth, when Trump's running mate Mike Pence supports gay conversion therapy.
(image via Twitter)