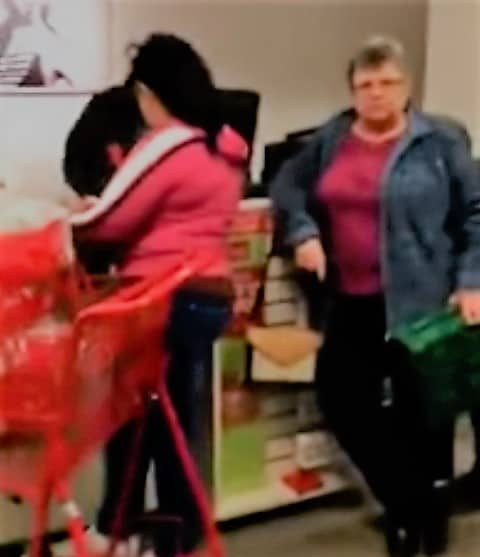 A Kentucky mall has banned a woman for life after she went on a racist tirade against another shopper.
The video, which was posted to Facebook on Tuesday evening, shows a woman verbally attacking a shopper who was checking out.
Appealing to a mostly silent check out line, the woman is heard to say: "Just go back wherever the f**k you came from."
After a cashier asks the woman to watch her language, she replies:
"Hey, tell them to go back where they belong. You know, they come here to live and they act like they're everybody else. Get in the back of the line like everybody else does."
The woman then suggests that the Hispanic women she is attacking are "probably on welfare," are "nobodies" and should "learn to speak English."
According to Raw Story, officials at Jefferson Mall in Louisville said they planned to ban the woman once she's identified.

In a statement on the mall's Facebook page, officials said:
"We are aware of the video posted online today from inside JCPenney.
"Jefferson Mall strives to create a comfortable and convenient experience for all of our guests and we absolutely do not condone this type of behavior. We will work with JCPenney to identify this woman and, once identified, she will be permanently banned from Jefferson Mall, per our Behavioral Code of Conduct."
The cashier is the only person seen to make any attempt to stop the angry tirade while other shoppers appear to laugh and agree with the woman.