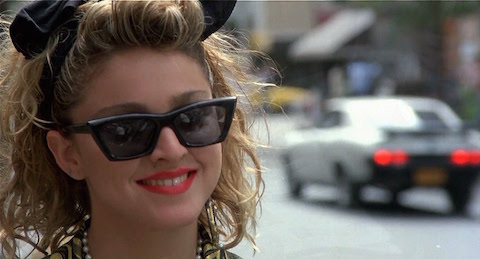 Looking for something to stream while you Netflix and chill? Check out our picks for new additions to streaming services this month below, including Moonstruck, Desperately Seeking Susan and Love Is Strange.
Glory Daze: The Life and Time of Michael Alig (2016), available on Netflix December 1
You know what's so hot right now? MURDER. Seriously. Between Making A Murderer, The Jinx, and Serial, it seems the only comfort we can find in these dark times are grisly homicides. The lurid tale of notorious party monster Michael Alig gets the true crime treatment in this doc.
Love Is Strange (2014), available on Amazon Prime December 1
John Lithgow and Alfred Molina portray a recently married couple in this Sundance charmer, forced to live with friends and family. Also starring Marisa Tomei, Cheyenne Jackson and Charlie Tahan.
Desperately Seeking Susan (1985), available on Hulu December 1
Her Madgesty's star-making turn on the silver screen streams this month in all its '80s glory. The farce follows Roberta (Rosanna Arquette) as she, well, desperately seeks Susan (Madonna), a woman she found while obsessively reading personal ads.
Moonstruck (1987), available on Hulu December 1
Schnap out of it, stupid, and indulge in this best picture-nominated rom-com starring Nicolas Cage and, of course, Cher. The role snagged the pop goddess an Academy Award win, as well as a supporting win for Olympia Dukakis.
The Trans List (2016), available on HBO Now December 5
Janet Mock's intimate interviews with 11 prominent transgender figures illuminate their strength, struggles and self-discovery in this doc. Caitlyn Jenner, Laverne Cox and Buck Angel are among those featured.
On the Road (2012), available on Hulu December 6
While not necessarily a queer story, Kerouac's beloved story does include a bit about famous gay writer Allen Ginsberg (called Carlo Marx here). Regardless, this pseudo origin story of the Beat Generation has resonated with outcasts, weirdos and rebels for generations.
What are you streaming this month?