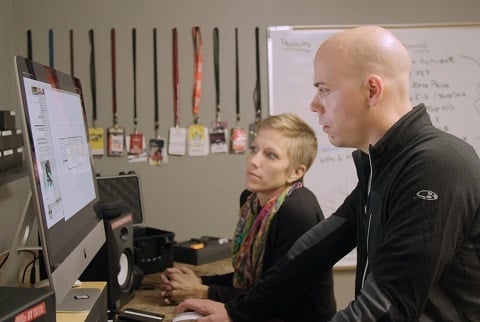 A Minnesota couple is suing the state for the right to deny service to LGBT people despite the fact that they have no gay customers.
Carl and Angel Larsen, who run a video production company, want to enter the wedding business while maintaining the right to refuse service to LGBT customers.
Minnesota: Do not hire pro-discrimination Telescope Media Group (St Cloud) for your wedding or video production. https://t.co/tq0HDCnjWZ

— Sheri Berry (@sheriberrybim) December 6, 2016
Backed by anti-gay litigation group the Alliance Defending Freedom (ADF), the couple argue that Minnesota's anti-discrimination laws would infringe on their freedom of speech, in the event that they were ever asked to film a same-sex wedding.
The Larsen's company Telescope Media currently advertises commercial event filming with the tagline "We want to magnify Christ like a telescope." They claim that they want to enter the wedding market because "governments across the country and other powerful cultural forces are punishing and marginalizing people who believe that marriage should be between one man and one woman," claims the ADF.
Carl Larsen said the company exists to "glorify god through top-quality media production."
In a press release, the ADF writes:
"The Larsens' desire to enter the wedding cinematography field has hit a huge obstacle—a speech coercing state law.
"According to Minnesota officials, the State's Human Rights Act mandates that if the Larsens make films celebrating marriage between one man and one woman, then they must make films celebrating same-sex marriages as well."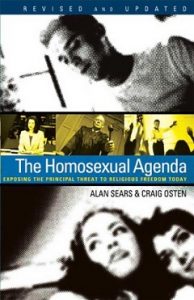 The Daily Beast reports that the "lavishly funded" ADF has made anti-LGBT lawsuits a lucrative business with reported revenue of $61,864,483, some $430,000 of which went to the group's president and CEO Alan Sears.
Sears co-authored The Homosexual Agenda: Exposing the Principal Threat to Religious Freedom Today and The ACLU vs. America: Exposing the Agenda to Redefine Moral Values.
Minnesota Human Rights Commissioner Kevin Lindsey told Minnesota's Star Tribune that the lawsuit "is part of a pattern of nationwide litigation that is now aimed at eroding the rights of LGBTQ Minnesotans. He added that the state would ensure "that sexual orientation will remain protected."
https://twitter.com/lahoare/status/806448721735127040
Watch the ADF's report on the case below.