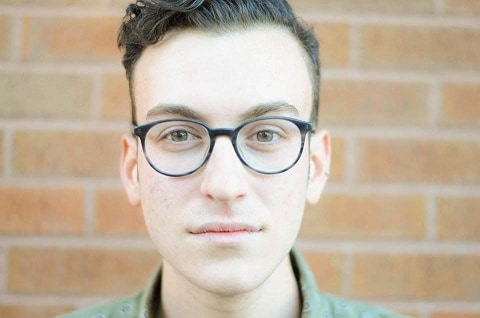 Tufts University in Massachusetts has shut down all social activities at its fraternities pending an investigation of allegations of sexual misconduct made by a gay student.
Writing in student newspaper the Tufts Observer last month, Ben Kesslen (above) alleged that when he joined a fraternity, he took part in a pledging ritual during which he was forced to watch two women having sex. He also claimed he had to watch other male fraternity members have sexual contact with the two women.
Kesslen wrote:
"Then they brought two women – neither of whom were Tufts students – into the basement, who proceeded to disrobe and have sex with each other on a mattress on the basement floor while we were all told to watch.
"I watched on the outside, often turning my eyes away, horrified and disgusted, standing next to seniors in the fraternity enraptured by the scene."
He added that "forcing someone to watch sex acts can be categorized as assault under Tufts policies."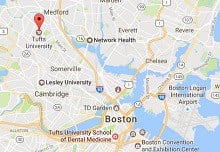 In his newspaper piece "Abolish Fraternities," Kesslen also argued that fraternities "claim to be founded on values like 'brotherhood' and 'loyalty' and 'trust' but in reality are institutions rooted in white supremacy, queerphobia, heterosexism, and transphobia."
According to the Daily Mail, the day after the publication of Kesslen's article, Tufts' Executive Director of Public Safety, Kevin Maguire, and several Deans put out a statement describing the alleged events as "deeply disturbing" and in violation of the university's values and policies.
USA Today College reported that the university's Panhellenic Council also condemned the alleged conduct and said all of its organized events with fraternities and sports teams would be suspended.
Last week, university administrators sent a campus-wide email confirming that "multiple investigations of several Greek organizations" had been launched. A cease and desist order has been issued to four fraternities.
Kesslen's original article has since been edited to remove the names of the four fraternities in order to "protect their safety on a small and insular campus."
(Image via Facebook)