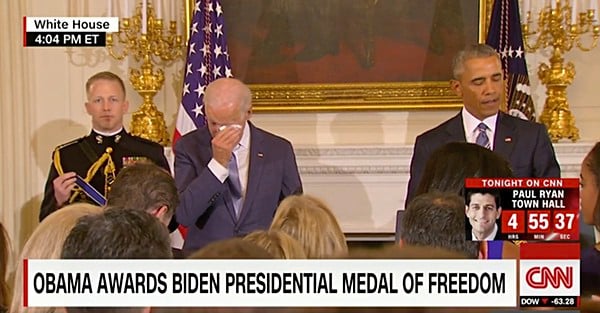 Vice President Joe Biden wept after President Obama surprised him with the nation's highest civilian honor, the Presidential Medal of Freedom, at a ceremony at the White House today.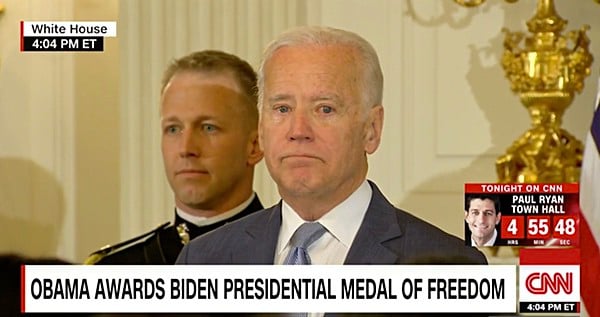 Having called Mr. Biden and his wife, Jill, to the White House for a private farewell, the president instead brought him into a room filled with his friends, family and colleagues to present him with the honor, the nation's highest.
"To know Joe Biden is to know love without pretense, service without self-regard, and to live life fully," Mr. Obama said during the televised ceremony, as Mr. Biden wiped tears from his eyes and dabbed at his nose with a handkerchief.
Watch the wonderful moment:
BREAKING: Obama awards Joe Biden with the Presidential Medal of Freedom https://t.co/mGxk27Mmq4 https://t.co/6UCH1WxmKx

— CNN (@CNN) January 12, 2017
.@POTUS awards the Presidential Medal of Freedom with Distinction to @VP: https://t.co/XK7uEUOuhq

— White House Archived (@ObamaWhiteHouse) January 12, 2017