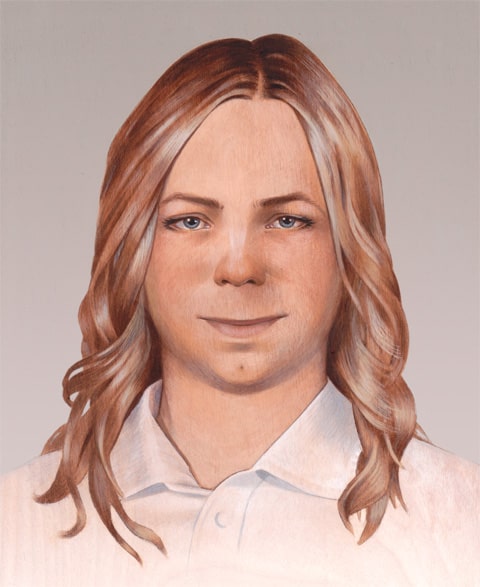 President Obama has commuted the bulk of Chelsea Manning's 35-year sentence for leaking military secrets to Wikileaks, the NYT reports:
The decision by Mr. Obama rescued Ms. Manning, who twice tried to commit suicide last year, from an uncertain future as a transgender woman incarcerated at the male military prison at Fort Leavenworth, Kan. She has been jailed for nearly seven years, and her 35-year sentence was by far the longest punishment ever imposed in the United States for a leak conviction.
Now, under the terms of Mr. Obama's commutation announced by the White House on Tuesday, Ms. Manning is set to be freed in five months, on May 17 of this year, rather than in 2045.
Last week it was reported that Manning was on Obama's "short list" for commutation.
In an application released by Manning's attorneys, she said there was no historical precedent for such an extreme sentence for the leak of secret documents.
Manning, who attempted suicide a number of times citing her treatment behind bars and last year went on a hunger strike for gender reassignment surgery, acknowledged leaking more than 700,000 secret military and State Department documents to Wikileaks but said it was intended to raise public awareness about the impact of war on innocent civilians.
White House Press Secretary Josh Earnest went to unusual lengths last week to explain the difference between Edward Snowden's crimes and Chelsea Manning during a press briefing:
"Well, what I can tell you is that the Department of Justice and the President will consider individual clemency applications on their merits.  And there are obviously a wide range of factors that the President and the Department of Justice will consider.  And I think to illustrate one of them would be to illustrate the pretty stark difference between Chelsea Manning and Edward Snowden.
"Chelsea Manning is somebody who went through the military criminal justice process, was exposed to due process, was found guilty, was sentenced for her crimes, and she acknowledged wrongdoing.  Mr. Snowden fled into the arms of an adversary, and has sought refuge in a country that most recently made a concerted effort to undermine confidence in our democracy.
"So I think the situation of these two individuals is quite different.  I can't speculate at this point about to what degree that will have an impact on the President's consideration of clemency requests.  But I know that there's a temptation because the crimes were relatively similar to lump the two cases together.  But there are some important differences, including the scale of the crimes that were committed and the consequences of their crimes.
"Obviously, as Chelsea Manning has acknowledged, and as we have said many times, that the release of the information that she provided to WikiLeaks was damaging to national security.  But the disclosures by Edward Snowden were far more serious and far more dangerous."
Developing…