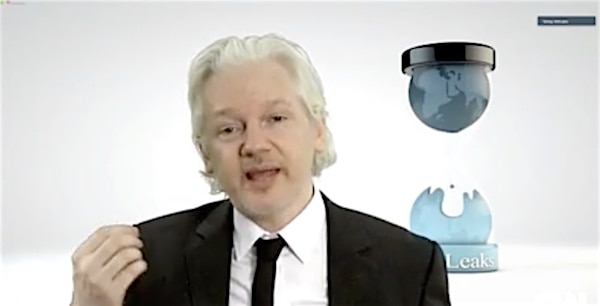 Wikileaks founder Julian Assange will serve prison time in exchange for clemency for convicted military leaker Chelsea Manning, the Wikileaks organization tweeted on Thursday.
If Obama grants Manning clemency, Assange will agree to US prison in exchange — despite its clear unlawfulness https://t.co/MZU30S3Eia

— WikiLeaks (@wikileaks) September 15, 2016
The tweet was accompanied by a copy of a letter sent to US Attorney General Loretta Lynch, urging the U.S. government to close its criminal investigation of Assange.
Manning, who is transgender, is serving a 35-year sentence at Fort Leavenworth for distributing more than 750,000 documents to Wikileaks. This week she ended a hunger strike after learning that the US military would provide treatment for gender dysphoria and allow her to undergo gender reassignment surgery. The development would make Manning the first transgender person to receive gender reassignement surgical treatment in any US prison, military, state or federal, according to the ACLU.
Assange remains in the Embassy of Ecuador in London, as he has been subject to extradition by Sweden since 2010 where he is wanted for a rape charge.