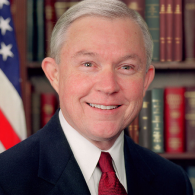 THIS WEEK. Senate Confirmation hearings for Jeff Sessions, John Kelly, Rex Tillerson, Mike Pompeo, Betsy DeVos, Elaine Chao, Andrew Puzder, and James Mattis. Many of whom have yet to complete background checks: "In a letter to Senators Chuck Schumer of New York and Elizabeth Warren of Massachusetts, the leader of the Office of Government Ethics, Walter M. Shaub Jr., said on Friday that 'the announced hearing schedule for several nominees who have not completed the ethics review process is of great concern to me.'"
FLASHBACK. Bette Midler's shocking Golden Globes speech from 1980.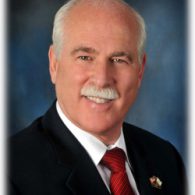 THE WALL. Bristol County Sheriff Thomas Hodgson offers inmates to build it: "Hodgson, a longtime critic of illegal immigration who frequently assailed President Barack Obama's immigration policies, offered the free inmate labor to the incoming Trump administration through a conceptual national program he calls Project NICE – National Inmates' Community Endeavors – that, like Trump's wall, is currently an idea and not a concrete reality."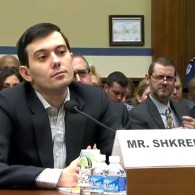 MARTIN SHKRELI. Pharma bro suspended by Twitter for stalking Teen Vogue editor: "Shkreli apparently direct-messaged her a few days ago to ask her to be his plus one to the inauguration, despite the fact that she's married and he's, well, Martin Shkreli. "I would rather eat my own organs," she replied publicly."
VOLKSWAGEN. FBI arrests executive over emissions scandal: "Oliver Schmidt, who led Volkswagen's regulatory compliance office in the United States from 2014 to March 2015, was arrested on Saturday by investigators in Florida and is expected to be arraigned on Monday in Detroit, said the two people, a law enforcement official and someone familiar with the case."
SCARY. Breitbart's Bannon trying to destabilize Germany and France: "The website that was, up until a few months ago, being run by Donald Trump's policy director is engaged in the destabilization of two key U.S. allies: France and Germany."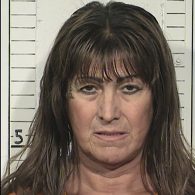 CALIFORNIA. State funds first inmate gender reassignment: "A 57-year-old convicted killer serving a life sentence in California became the first U.S. inmate to receive state-funded sex-reassignment surgery, the prisoner's attorneys confirmed Friday to The Associated Press."
VALERIE JARRETT. The Washington Blade's Chris Johnson speaks with Senior Adviser to the President Valerie Jarrett on LGBT issues: "Be brave, be vigilant and continue to speak out."
MALE MODEL MONDAY. Andrea Denver. More HERE.
https://www.instagram.com/p/BPAitOJgcWP/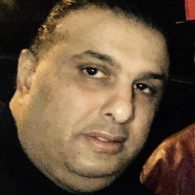 NYC. Strangled NYC gay nightclub owner knew his killer: "(Police) have an idea who it was," the roommate, who would only identify himself as Louie G., told the Daily News. "I don't think they've ID'd him yet. He was the only person who had the potential to do this."
MANCHESTER. Two charged over vandalism at Beacon of Hope monument in Sackville Gardens: "Two men, both 23, were charged with criminal damage. A 32-year-old man, who was also arrested remains in custody. The incident is not being treated as a hate crime, a police spokeswoman said. The Beacon of Hope is a permanent memorial for people affected by HIV and AIDS."
PENNSYLVANIA. Burglar hits LGBT Center with cinderblock.
BEARD PARADE. Who had the sexiest scruff at the Golden Globes?
NEW BOOK OF THE DAY. Pierre Et Gilles 40.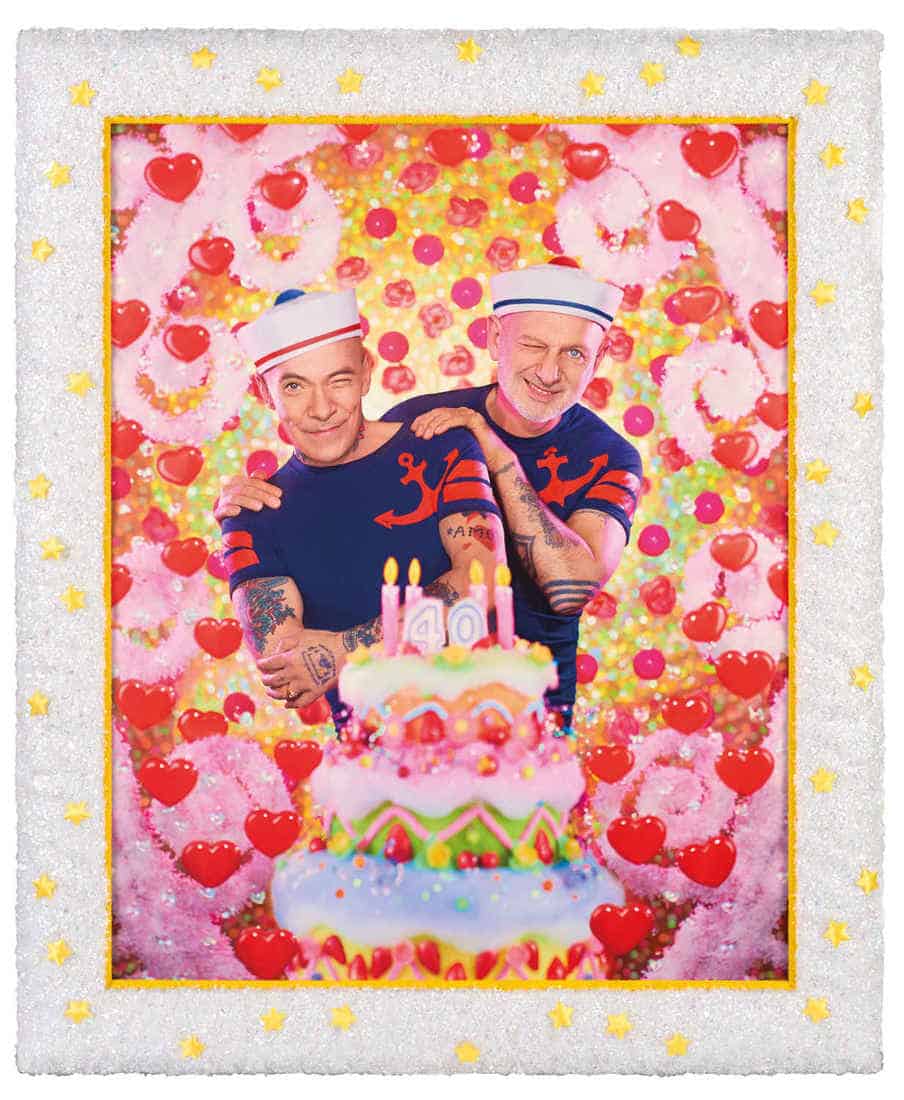 10 YEARS OLD. Steve Jobs introduced the first iPhone one decade ago today.
https://www.youtube.com/watch?time_continue=1784&v=-3gw1XddJuc
JK ROWLING. Harry Potter author met a drunk guy in a bar….
A drunk man in a bar squinted at me & said 'are you JK Rowling?' I panicked & said 'no'. 'Yeah, didn't think so. She's better looking.' https://t.co/7358hlqU2O

— J.K. Rowling (@jk_rowling) January 8, 2017
BILLY EICHNER. Thanking President Obama: "Last night I got to speak with President Obama and thank him for everything he's done, specifically for LGBT Americans. He told me it was one of the things he's most proud of. I told him we will love and appreciate him forever. He told me there's a lot of work we still need to do. Setting aside for a moment the sadness and anger I feel about the next administration, this was one of the greatest moments and nights of my life. When we walked into the White House last night, the first photograph on the wall was a picture of the WH lit up with the colors of the gay pride flag. Isn't that extraordinary? I'm so glad I had a chance to thank this exceptional man and his team and so grateful that he will still be around to help guide the way. More work to be done, indeed. And I won't soon forget dancing with the Obamas in the White House while @questlove spins next to a portrait of Mary Todd Lincoln. 🇺🇸🏳️‍🌈"
https://www.instagram.com/p/BO-DmAPl9kX/?taken-by=billyeichner&hl=en
MONDAY MUSCLE. Saul Rodriguez.
https://www.instagram.com/p/BOlXwVpgB7Y/?taken-by=saaljitsu
https://www.instagram.com/p/BNvDf42gTFp/?taken-by=saaljitsu
https://www.instagram.com/p/BNiKulEAtjR/?taken-by=saaljitsu
Disclosure: If you buy something through hyperlinks to supporting retailers, we may get a small commission on the sale. Thanks for your ongoing support of Towleroad and independent publishing.