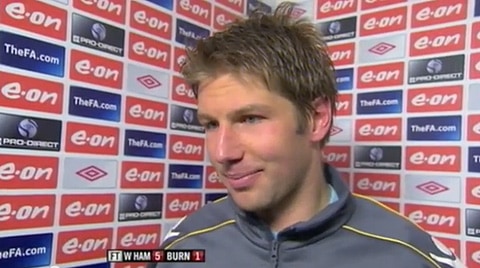 England's Football Association (FA) chairman Greg Clarke has said he has spoken to gay players and he hopes several players might come out at the same time so that the media would not focus on one person.
Clarke added that that Gareth Southgate's successor as England manager could be drawn from the black, Asian and minority ethnic community.
In an interview with the Times, he said:
"I put the message out there that if a number of top-level pros want to come out, why don't we synchronise it? The Premier League, Football League and the FA could do it at the start of the season. At the start of the season, the crowds are happy, the sun is shining. I was asked if football is ready for top-level pros to come out and I said I'm not sure we were. There was a survey which said people would support gay people in their own team, but I'm worried about what they said about gay people in the other team.
Clark also offered the FA's support to any players who chose to come out. "I've been asking the gay community, 'How can we provide more support and orchestrate it so people get the right level of support?'" he added. "I've met 15 gay sports people in the last four weeks to ask their views, including footballers."
FA chairman tells @thetimes he's trying to coordinate gay footballers coming out, but some simply don't want to. @prideinfootball pic.twitter.com/7XcHeLRgix

— Gay Gooners (@gaygooners) January 9, 2017
Former Germany and Aston Villa player Thomas Hitzlsperger (above) became the first player with Premier League experience to come out, in January 2014, after he had finished playing in England.
Last October, a BBC study found that although 82% of supporters would have no issue with their club having a gay player, 8% of fans said they would stop watching their team.
Watch Hitzlsperger discuss his reasons for coming out below.