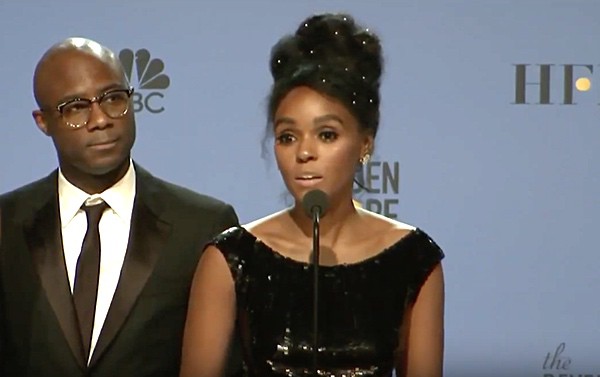 Janelle Monae, star of the new film Hidden Figures, was asked about the controversy surrounding homophobic gospel singer Kim Burrell, who appears on the film's soundtrack and called gay people "perverted sinners" in a sermon published on YouTube two weeks ago.
Monae handled the question beautifully:
"I'm pro-love. I've been very supportive of love. At the end of the day, I think that no matter where you come from and who you love, you deserve to have a right to the American dream and to also have your story told. And so I'm so thankful to be part of this true American story. I'm thankful to be part of a cast and a director who is pro-inclusion. I just think anybody who is representing hate is a part of the problem, and I hope that we can learn from each other and be more empathetic of one another. And I hope that we can all remember, at the end of the day, we all bleed the same color."
Watch:
https://www.youtube.com/watch?v=WOfN20iTFks
Hidden Figures tells the story of three African-American women who were crucial figures behind-the-scenes at NASA during the space race in the late '60s. It stars Monae, Taraji P Henson, and Octavia Spencer.
It's the second time Monae has spoken publicly about Burrell. She wrote a lengthy Instagram post last week blasting the singer, who was axed from a recent Ellen show for her remarks.