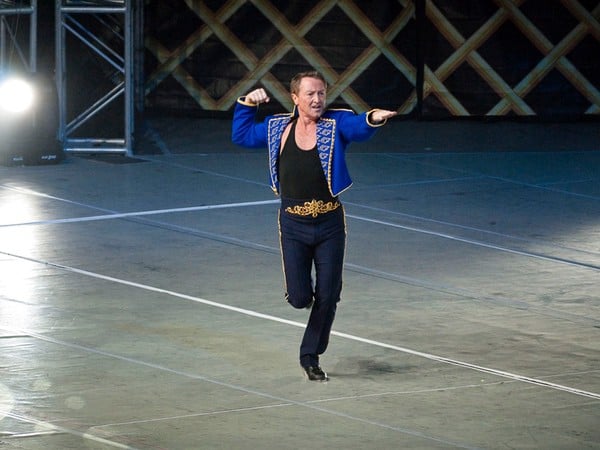 The Lord of the Dance Michael Flatley will be joining the unimpressive list of acts who have agreed to perform at Donald Trump's inauguration, the NY Daily News reports:
Flatley, 58, has been featured on "Dancing with the Stars," but is best-known for creating the Irish dance shows "Riverdance," "Lord of the Dance," "Feet of Flames" and "Celtic Tiger."
The Chicago native and his group will perform at the inauguration ball on Friday night. This will be the first time Flatley breaks out of retirement, however his troupe will do most of the dancing, according to the Irish Times.
The Presidential Inaugural Committee reportedly asked Flatley quite some time ago and he only confirmed his attendance on Wednesday.
Also performing at various events: 3 Doors Down, Toby Keith, Chrisette Michele, (some of) The Radio City Rockettes, Jackie Evancho, Lee Greenwood, Sam Moore and The Piano Guys.
Photo: Irish dancer Michael Flatley by Max Lin is licensed under cc-by-sa-2.0.