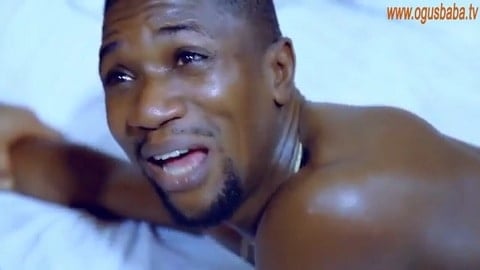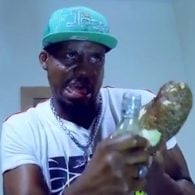 A sketch posted on Facebook by Nigerian comedian Ogusbaba is facing a backlash for making light of the sexual assault of a gay man.
The sketch opens with Ogusbaba as an effeminate gay man. A man played by actor Stephen Odimgbe arrives and some bad dialog follows in which the two agree to have sex.
However, Odimgbe's character clicks his fingers and two other men – actors Sean and Jnr Pope – appear. The men argue and make fun of Ogusbaba's character. The three men then begin to show a number of objects – a banana, a cucumber, a paw paw and finally a yam with a bottle of olive oil – with which they intend to sexually assault Ogusbaba.
According to Gay Star News, international activists have condemned the video. Nigerian pastor Rev. Jide Macaulay said the video "glorifies and glamorizes homophobic attacks faced daily in reality by many LGBTI people in Nigeria."
@ogusbaba, I note you are following me on IG, truly you need to call your fans to order and I urge you to… https://t.co/snxbztrlxK

— Revd Mother Jide 'Emeka' Macaulay HHH ™ (@RevJide) January 12, 2017
"Ogusbaba need to understand that this is not funny. Your comedy is giving licence to haters to attack gay people," said Macauley. "We urge Ogusbaba to withdraw this sketch, apologise to the gay community and condemn any homophobic abuse as a result of this comedy."

Watch the video below.