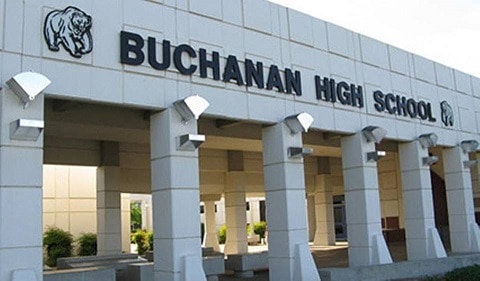 A high school in Fresno, California has denied claims that a student production of Jean-Paul Sartre's No Exit was cancelled because the play features a gay character.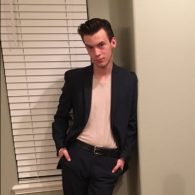 The play includes a lesbian postal clerk who turns a woman against her husband.
According to the Fresno Bee, Buchanan High student Jared Serpa (right), who directed the play, has claimed that school administrators shut down the production because an audience member said it could force parents to have uncomfortable conversations with their children.
Plays with gay characters isn't the only thing that makes Clovis Unified uncomfortable…#bringbacknoexithttps://t.co/tuioOM5XUZ

— Mikey Seay (@thefresnan) January 24, 2017
This obviously has to do with CUSD catering to homophobic ideology and rhetoric. We realize Buchanan's a good school. Please dig deeper

— nacc 🌷🌼🌸🌺🌷 (@folkyrobinson) January 21, 2017
In a video posted on Twitter, Serpa said:
"No. That just shows how cowardice the parent is for not talking to their child about reality and telling them that the world that they live in isn't perfectly heterosexual like they want it to be.
"Talk with your children about reality. Don't put them in this bubble and darkness…because you couldn't find the courage to talk to your own child about the fact that people are different."
Watch:
https://twitter.com/shortclayton/status/822611813942620160
A petition on Change.org states:
"The reason we were given for the cancellation was something along the lines of there's a lesbian character and some parents may have to explain to their child that some women love other women. That our audience doesn't approve of homosexuality, and we should be playing to our audience."
However, Clovis Unified School District spokesperson Kelly Avants said that the production was pulled because of sexual themes and other mature content.
"We own the fact that it should never have even been approved as a senior production in the first place. Being a K-12 institution, the expectation of our drama programs is that every production they do is to be age-appropriate content," said Avants.
She added that the district has "done multiple other shows at the high school level that includes lesbian, gay or questioning characters. We would never think that that was reason to cancel a play, and certainly not after the play's already going."
The petition has been signed by close to 3,500 people.
A crowdfunding campaign to allow students to host the play off campus has raised more than $1,000.
The Fresno Art Museum has offered to stage the play in its Bonner Auditorium. However, no decision has yet been made on that offer.
(Jared Serpa image via Twitter)