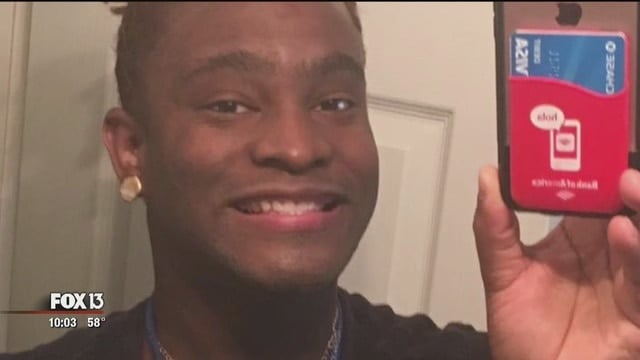 A third gay man has been found murdered in Tampa, the latest in a troubling succession of violent deaths since just last month.
The victim, 25-year-old Dontae Lampkins, vanished Tuesday of last week after his sister dropped him off in downtown Tampa for a doctor's appointment, and the family's worst fears were confirmed when his body was discovered on Thursday.
Police say the young man was shot and that residents of the Hampton Terrace neighborhood where he was found reported hearing gunshots Tuesday. However, police are still investigating and have yet to reach any conclusions. But his sister, the last family member to see him alive, suspects it was a hate crime:
[Devada] Carlton believes her brother was killed because of who he was: a proud, gay man. "He was him. He was himself," she said. "He was outspoken. His sexuality meant everything to him. It's either 'be who you are or don't be no one at all.'"
Tampa Police detectives said they haven't been able to determine whether this was a hate crime but it's one of the many possibilities they're investigating.
Previously, 53-year-old nurse William Leslie McGoff of Wellswood was killed in his home, and social worker William Denham, also 53 (in another unsettling coincidence), was beaten to death at a Seminole Heights intersection. Police say they do not believe the deaths are connected, nor to that of Lampkins. They further report an arrest has been made in the former case, while three suspects have been identified in the latter.