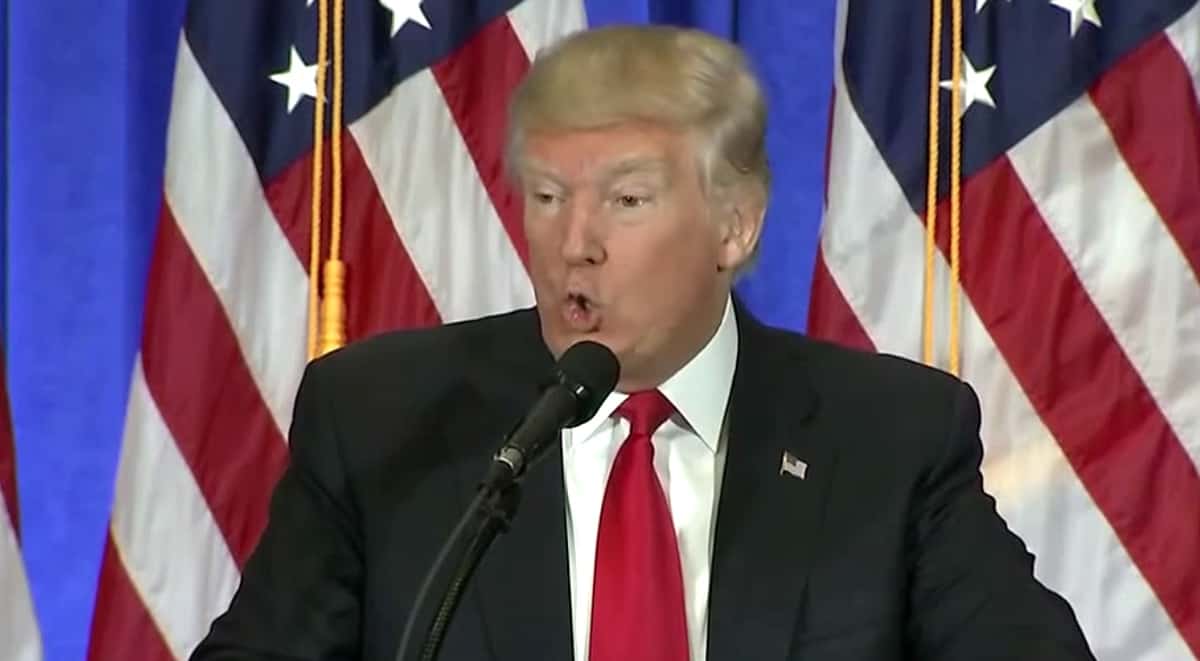 Donald Trump came out tweeting on Tuesday morning at approval rating polls that show his numbers are dismal compared to the three presidents who came before him.
Tweeted Trump: "The same people who did the phony election polls, and were so wrong, are now doing approval rating polls. They are rigged just like before."
https://twitter.com/realdonaldtrump/status/821344302651555840
The poll that came out Tuesday morning was an ABC News/Washington Post poll and the numbers are awful for Trump. Sad:
Forty percent of Americans in the national survey approve of the way Trump has handled the transition, half as many as the 80 percent who approved of Barack Obama's preparations to take office. Trump also far trails George W. Bush (72 percent transition approval), Bill Clinton(81 percent) and George H.W. Bush (82 percent) on this measure.
Similarly, just 40 percent in this poll, produced for ABC News by Langer Research Associates, approve of most of Trump's cabinet choices — trailing his four predecessors by anywhere from 19 to 26 percentage points.
Identical to these ratings, just 40 percent see Trump favorably overall. That's 21 points behind Obama's departing favorability rating (his best since November 2009) and by far the lowest popularity for an incoming president in polling since 1977. Previous start-of-presidency favorability ratings have ranged from 56 percent for George W. Bush to 79 percent for Obama.
Consider the flipside: Just 9 to 20 percent saw Jimmy Carter, Ronald Reagan, George H.W. Bush, Bill Clinton or Obama unfavorably as they took office. It was 36 percent for George W. Bush. It's 54 percent for Trump.
Where Trump does decently is on the economy – you know, the one which will take advantage of the tailwinds put in place by President Obama and will be bolstered by tax cuts we won't be paying for until years down the line.