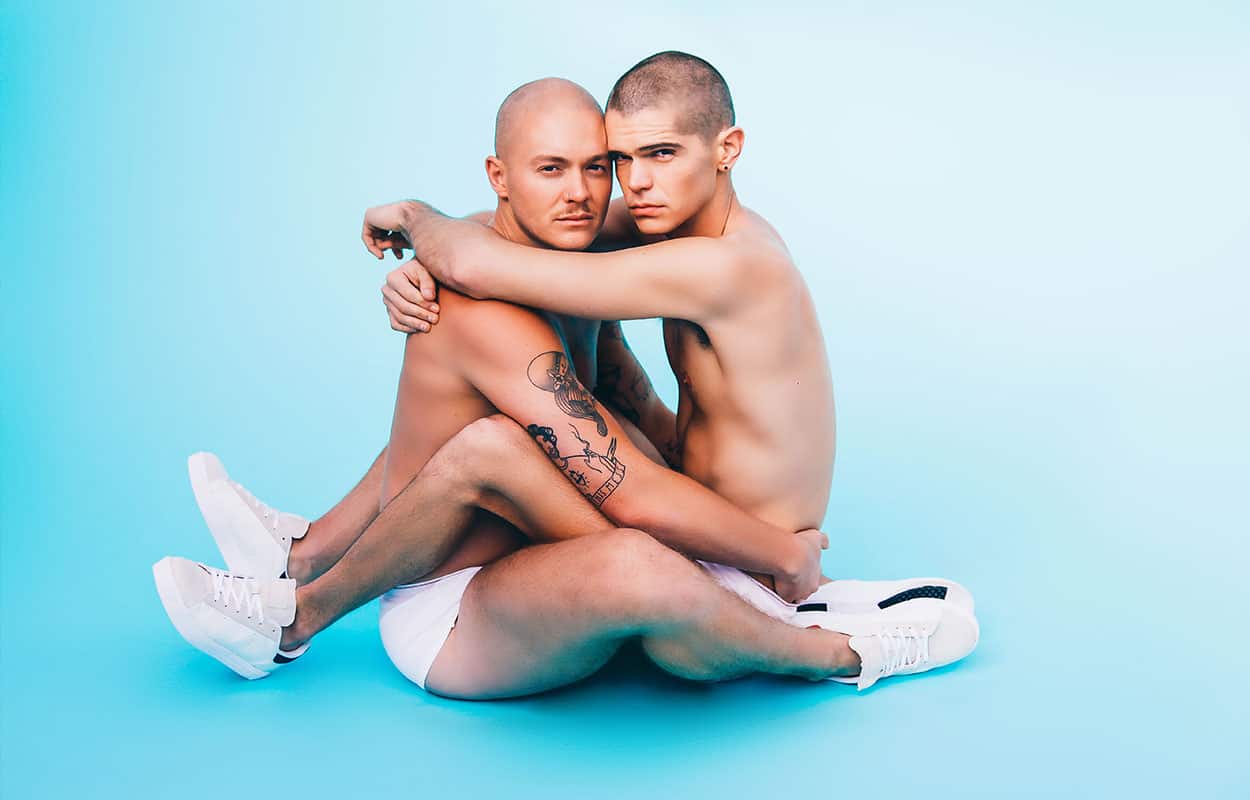 The Australian Christian Lobby, which is pushing hard to fight marriage equality in Australia, has been going out of its mind over a fashion campaign from the Volley Australia shoe label, which encourages people to "root" for change.
In its new #grassroots ad campaign, which features gay and straight models frolicking in cars, in nature, and on the tennis court (you can check the images and video out HERE) the fashion label Volley writes:
We're sick of being socially engineered and we shun political correctness.
We're young and we're rooting for change.
We are children of the sun and are comfortable in our own skin, so don't tell us who to love or how to be.
Our campaign is all about the celebration of sexual expression whilst remembering to stay safe.
For this reason we've joined arms with Ansell condoms in support of safe sex, as whilst we're all about rooting, we believe in 'safety first'.
So stay safe this summer and root for us, root for change, root for VOLLEY.
But according to Wendy Francis, a prominent member of the Australian Christian Lobby, they had something much more insidious on their mind: A bit of good ol' fashioned rooting. That's "doing the sex" in Australian speak.
One of the campaign's models, Samuel Leighton-Dore, told Mashable: "I think when recognisably Australian brands start to embrace diversity and sexuality in their branding, it's a sign that organisations like ACL are fighting the tide."
Check the images and video out HERE)