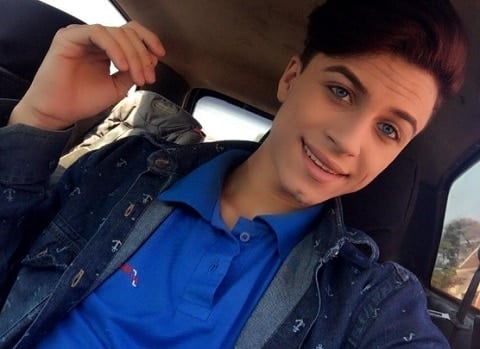 A Brazilian woman may have stabbed her teenage son to death because he was gay.
Tatiana Lozano Pereira allegedly lured 17-year-old Itaberli Lozano (above) to the family home after a heated argument on December 24. Once in the house, Itaberli was attacked by his mother and two teenage boys she had hired to beat him up to "teach him a lesson."
https://twitter.com/GayBoyTips/status/821171631552950273
However, according to Globo.com, Lozano Pereira changed her mind and ordered her 18- and 19-year-old accomplices to kill her son. When they refused, she took a kitchen knife and stabbed him herself.
Lozano's body was found on January 7 near Highway José Fregonezi in Cravinhos. His mother initially admitted her part in the crime. She also said her husband Alex Pereira – the boy's stepfather – helped her to remove the body from the house to a cane field where they set it alight.
However, last week she denied taking part in the murder and said that Itaberli had been killed by three boys. She also claimed that she and her younger son had been threatened by Itaberli, a version of events which had been repudiated by police.
Itaberli's uncle Dario Rosa has said that Lozano Pereira murdered her son because he was gay. However, police have also denied Rosa's claim, stating that there was a history of disagreements between Lozano and the mother.
(Image via Twitter)