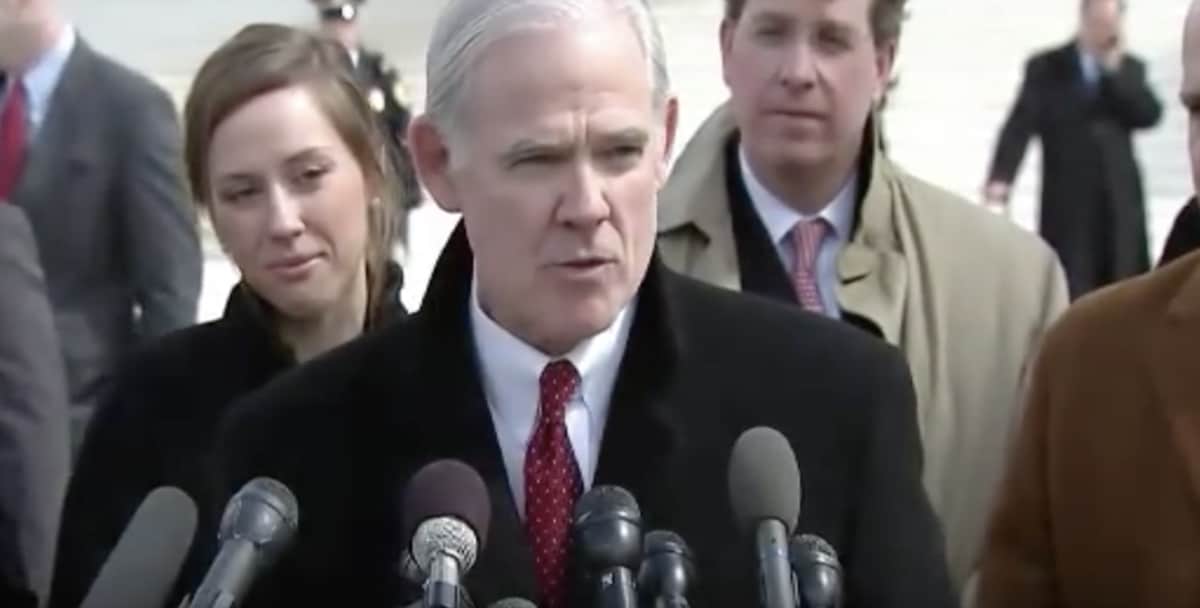 Chuck Cooper, the lawyer who defended California's Proposition 8 before the Supreme Court, is Trump's leading candidate for Solicitor General, Yahoo News reports:
Cooper is a longtime friend of Trump's attorney general nominee, Sen. Jeff Sessions. Cooper, a fellow Alabaman, helped prepare Sessions for his confirmation hearing in front of the Senate Judiciary Committee last month, which was seen as a success by those in Trump's orbit.
Sessions has decided he wants Cooper for the job, and according to one source close to the White House, Trump has agreed to let Sessions choose the solicitor general, who represents the federal government before the Supreme Court. Two other well-connected Republican lawyers who know Cooper confirm that he is Trump's leading candidate to be solicitor general, a position sometimes referred to as "the 10th justice," because of the influence it carries with the nine who actually sit on the Supreme Court. Both of these lawyers describe Cooper as a reliable "movement" conservative whose appointment will be comforting to elite lawyers on the right. "Chuck is right down the line on our issues," says one of these lawyers, who asked to remain anonymous in discussing a nomination that has not yet been made public by the administration.
Cooper failed to persuade the Supreme Court in 2013 to uphold Proposition 8. Yahoo News adds:
Cooper's confirmation process could be complicated both by his 2013 defense of the same-sex marriage ban and by his 1986 argument, while in the Office of Legal Counsel, that the federal government could reject job candidates with AIDS out of fear of contagion. Also controversial will be his 1982 role as a lawyer in the DOJ's Civil Rights Division arguing for the federal government to reverse a ban on giving tax breaks to private schools that discriminated based upon race.