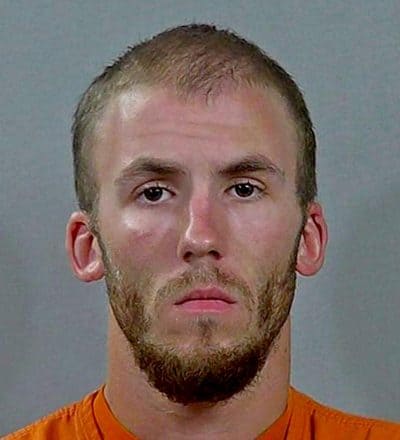 An Idaho man pleaded guilty to a federal hate crime on Tuesday in the murder of a gay man last year, in a reversal of an earlier not guilty plea issued late last month.
Kelly Schneider, 23, of Nampa, had already previously pleaded guilty to first-degree murder in the killing of Steven Nelson, who was 49 and also of Nampa. He had viciously kicked the victim to death with steel-toed boots on April 29 of last year, following the use of an online personals ad posing as a male escort to lure the victim to a remote recreational area, Gott's Point. He reportedly used homophobic slurs as he did so.
The guilty plea was announced by Acting Assistant Attorney General Tom Wheeler and District of Idaho U.S. Attorney Wendy J. Olsen:
"Kelly Schneider assaulted and killed a man because of the man's sexual orientation," said Wheeler. "This is a federal crime, and the Department of Justice will continue to work with our federal and state law enforcement partners to enforce our federal hate crimes laws."
"Steven Nelson was assaulted and later died because he was gay," said Olson. "This is precisely the kind of bias motivated violence that the Shepard-Byrd Act was passed to address. The federal prosecution in this case makes clear that this office, the Civil Rights Division and its law enforcement partners will pursue justice when a person is violently attacked based on who he loves and how he loves."
Concurrent with his first-degree murder sentencing, Schneider faces up to life in prison when he receives sentencing for this additional crime on April 26, nearly a year to the day since the murder.
Schneider acted with three accomplices, one of whom, Jason Woods, 28, was also convicted of first-degree murder. Two others, Kevin Tracy, 21, and Daniel Henkel, 23, await trial.