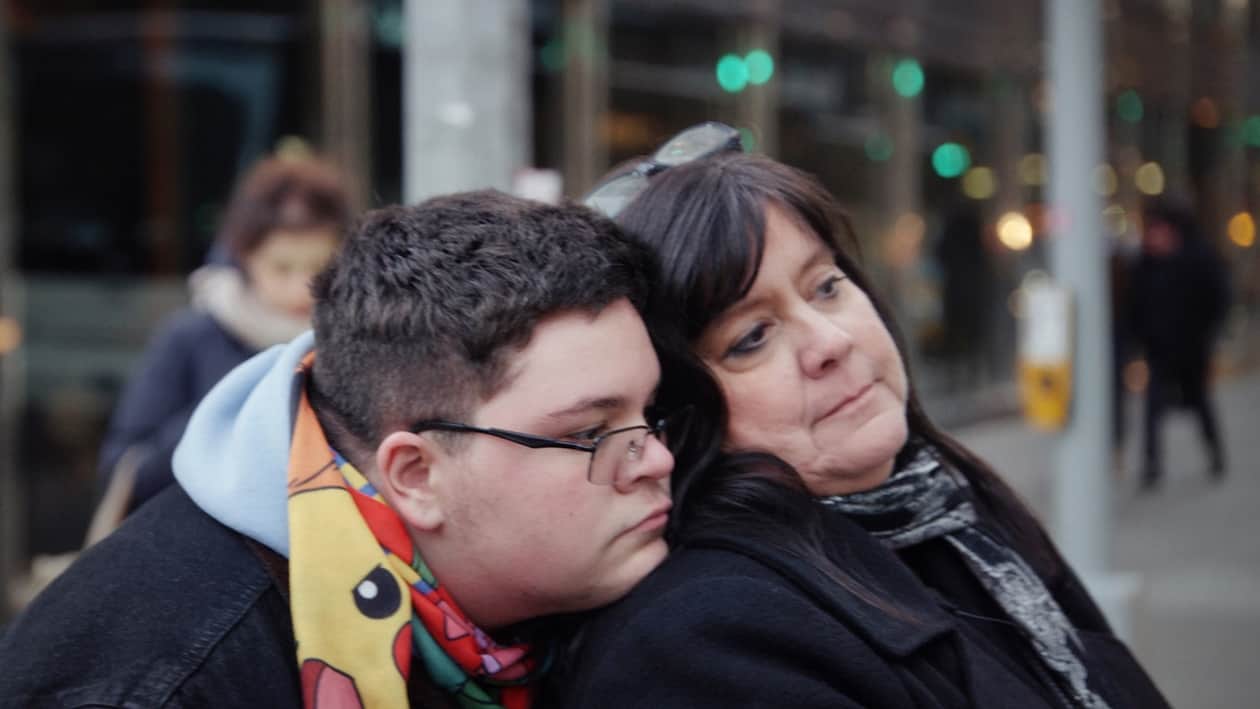 The American Civil Liberties Union has provided a poignant update on Gavin Grimm as he gears up for his forthcoming case to go before the Supreme Court this spring. The ACLU has provided legal representation for the 17-year-old in a battle with his local Virginia school district over permission to use the boys' room in accordance with his gender identity.
Most recently, Grimm has been spotted along with Katie Couric attending the premiere of the latter's television special exploring transgender and intersex issues.
The case has national implications for a relatively new policy area that has grown heated with developments such as the Obama administration's issuance of federal guidelines to schools on the matter, as well as attempts by states to preemptively legislate against transgender individuals that have met with pushback by businesses and grassroots LGBTQ activists, including Grimm's own state.
In the video, Grimm is being tailored for his suit for court by Brooklyn clothing company Bindle & Keep, who have waived their fees for the purpose. Gavin, as well as his mother, discuss the case, their journey, and the stakes involved:
"I realize now this is a lot bigger than myself and my greater goal now is to try to make things better for the people that come after me, because I can't speak for everybody, but there's things that need to be spoken about."