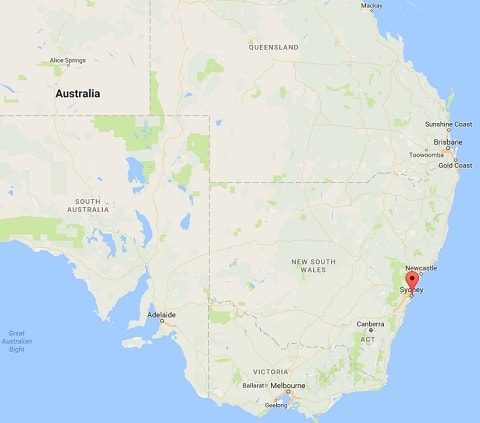 Police in New South Wales, Australia are reviewing 88 deaths between 1976 and 2000 to determine whether they should be reclassified as anti-gay hate crimes.
Authorities say that gangs of teenagers in Sydney hunted gay men for sport, sometimes forcing them off the cliffs to their deaths.
Researchers say the gangs were loose alliances of young men, teenage boys and sometimes girls who looked for victims to harass and assault.
However, according to former officials and police officers, investigations were often "perfunctory" because many police officers had a hostile attitude towards gay men.
As part the review, police are looking into the 1988 death of American citizen Scott Johnson (right).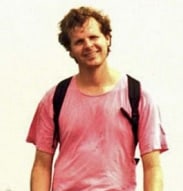 In December of that year, Johnson's body was found at the bottom of cliffs in Sydney, an area long associated with suicide. His clothes were found at the top of the cliff in a neat pile with his watch, student ID and a $10 bill.
Police and a coroner agreed that Johnson had died by suicide.
However, according to the New York Times, 28 years later a new inquest has begun following pressure by Johnson's brother Steve who claims that police failed to see the case as murder.
In 2012, an inquest overturned the original finding of suicide but the coroner reached no conclusion about how Johnson had died.
When the current inquest resumes in June, it will hear new evidence. Whatever the result, Steve Johnson and others hope it will spur further investigations of these cases.
"There was clearly a pattern to these deaths," said Margaret Sheil, whose brother Peter was found dead at the base of a cliff in 1983. "Today, it is extraordinary to think that we would not have had an open discussion about what happened. And if we had, it might have prevented it happening to someone else."
Ted Pickering, who was the police minister for New South Wales in the late 1980s, said:
"We can now see that predators were attacking gay men. And they were doing it with the almost-certain knowledge that the police would not have gone after them. That was the police culture of the day."
However, Stephen Tomsen, a criminologist at Western Sydney University, thinks that the review, which aims to determine which cases may involve bias but not to solve them, is not a sufficient response. "It may be tempting," he said "for the police to concentrate on merely relabeling crimes rather than doing fresh detective work to solve them."
In October 2016, a multimedia project Deep Water aiming to investigate whether the deaths were gay hate crimes aired on Australian television.
Watch the trailer for Deep Water below.
(Scott Johnson image via Twitter)