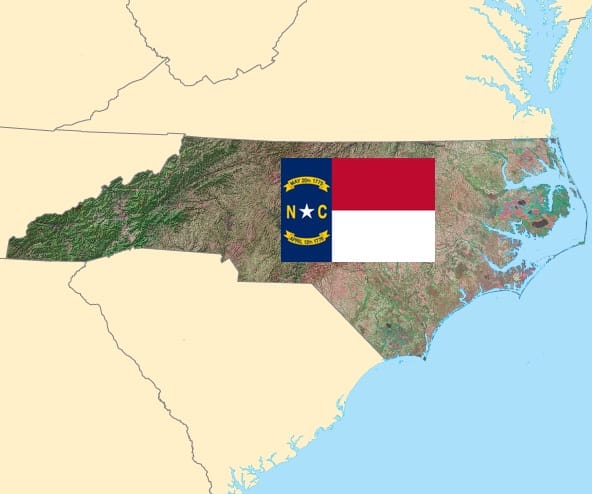 Democratic North Carolina Governor Roy Cooper put forth a compromise proposal Tuesday in an effort to spur along a stalled process to repeal the state's embattled anti-transgender HB2 legislation that has been met with economic repercussions since it was enacted last year.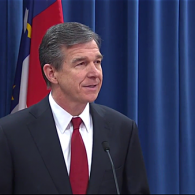 Following a sabotaged attempt at repeal in December due to onerous conditions attached and the lack of traction made by a "clean" repeal bill, Cooper intervened with a proposed bill that would repeal HB2 and introduce a 30-day moratorium before new municipal ordinances could take effect to allow for state review, less than the 90-day buffer that led to the failed repeal. (The focus on such delays springs from the Charlotte nondiscrimination ordinance permitting the use of public facilities that corresponded with one's gender identity, which provoked the alarmist passage of HB2 in response.) It would also stiffen punishment for restroom-related crimes, a sop for HB2's proponents who have claimed to simply have safety on their minds rather than discrimination. Cooper's Democratic allies in the General Assembly have jointly filed his bill as House Bill 107 and Senate Bill 93.
Even with these inclusions, top GOP lawmakers have already signaled their resistance to the governor's efforts. Despite Cooper's plausible mandate to repeal HB2, following his defeat of former Republican Governor Pat McCrory in this past fall's election arguably due to the latter's troubled championing of HB2 as law, both NC House Speaker Tim Moore and Senate Leader Phil Berger have claimed that his compromise was nothing new and did not meet their concerns.
Cooper had concurrently published an op-ed in the Charlotte Observer to push for his proposal to be adopted, reminding GOP lawmakers of their earlier promises:
Last March, the North Carolina General Assembly passed House Bill 2 in the course of a single day, and the hits to our economy and our reputation have stacked up ever since. Now, nearly one year later, it's abundantly clear that it's time to stop the bleeding.
We came close to repealing it in December. The Republican leadership in the legislature committed to repeal HB 2 if I persuaded the Charlotte City Council to repeal its nondiscrimination ordinance. I kept my commitment. They did not.
But Cooper's initiative has also been met with ambivalence by HB2 opponents:
In a news conference, Equality NC Executive Director Chris Sgro said nothing short of an immediate repeal of the law would be acceptable. Cooper's other proposals were "distractions." He pointed out that Charlotte spent more than a year crafting the ordinance that led to HB2. Local governments have the ability to decide what protections their own residents should have, he said.
"No member of the LBGT community is a risk to public safety in a public restroom or anywhere else, and that conversation is, frankly, a distraction from the real issue," Sgro said.