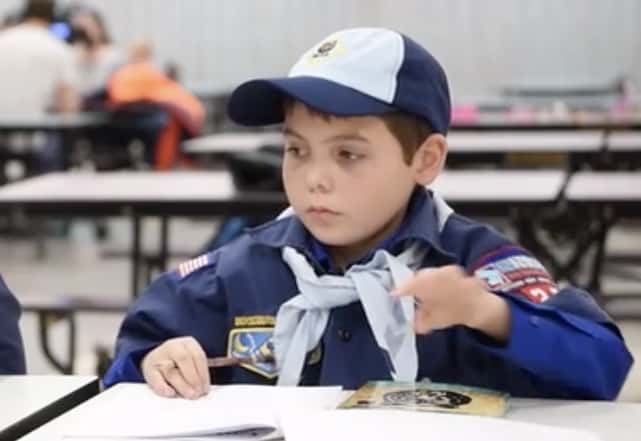 Joe Maldonado put on a Cub Scout uniform on Tuesday, making him the first transgender kid to officially join the Boy Scouts of America.
Maldonado is a member of Pack 20 in Essex Coounty, New Jersey.
The leader of Joe's new Scouting pack, which serves Maplewood and South Orange, said after the meeting that Joe's presence was "historic" because he had become Scouting's first openly transgender member. He praised Joe for showing "an immense amount of courage."
Kristie Maldonado, Joe's mother, said she was "proud of the fight" she had put up after she received a call from a Northern New Jersey Council of Boy Scouts official last year and was told Joe would not be allowed to continue to be a member of Pack 87 in Secaucus.
Kyle Hackler, the leader of his new pack, helped him put on his uniform and kerchief, and taught him the Cub Scout salute and oath.
Watch: