MIKE PENCE. On Michael Flynn: "I was disappointed to learn that the facts that had been conveyed to me by General Flynn were inaccurate."
"I was disappointed to learn that the facts conveyed to me by Gen. Flynn were inaccurate," VP Pence says at presser with Nato Secy General pic.twitter.com/ex9RrGh5BU

— CBS News (@CBSNews) February 20, 2017
RUSSIA. Psychological dossier on Trump compiled for first meeting with Putin. "Very serious preparatory work is going on in the Kremlin, including a paper — seven pages — describing a psychological portrait of Trump, especially based on this last two to three months, and the last weeks."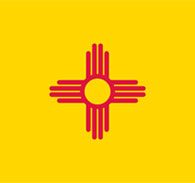 NEW MEXICO. Senate approves gay conversion therapy ban. "The Senate approved the bill 32-6 Thursday, after several Republican senators questioned whether it would target religious teachings. Sen. Jacob Candelaria, D-Albuquerque, the sponsor of Senate Bill 121 and the first openly gay man to be elected to the Senate, insisted it would not, saying it would merely make it illegal to be paid for providing conversion therapy to someone under 18 years old."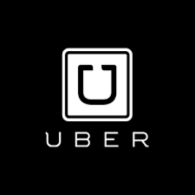 UBER. A shocking account about the company's treatment of women.
CHINA. Trump proposes including Chinese visitors in social media checks: "U.S. Customs and Border Protection officials are proposing to ask Chinese visitors to disclose their social media "handles" or other identifiers on common social media platforms like Twitter and Facebook. The question would be asked online as part of an electronic system Chinese holders of long-term U.S. business and visitor visas use to advise of upcoming travel."
I AM A HUMAN BEING. A gay Syrian refugee's message to Donald Trump.
EDWARD WILLIAM. Tom Daley had an 18-month affair with a male model, according to a British tabloid.
https://www.instagram.com/p/BMl3HAGg31K/?taken-by=edwardwilliamb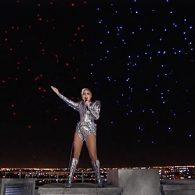 RECORDS. Lady Gaga's halftime show was the most-watched musical event of all time across all platforms: "Between YouTube, Twitter, Facebook, and Giphy, the show was an absolute hit. The Halftime Show is the most-watched video on the NFL's YouTube channel with more than 24 million views. There were 2.2 million real-time tweets about the show, and 49 million Facebook video views. The GIFs from the performance generated 75 million views on Giphy."
GOD LOOKED AWAY. But not from Garrett Clayton in his undies.
TWINKLE TWINKLE. Madonna shares video of adopted twins.
TWIN PEAKS. A new teaser for the reboot launching in May.
https://www.youtube.com/watch?v=HbrLCZk_c5c
REBIRTH. Woolly mammoth on the verge of resurrection, according to scientists: "Speaking ahead of the American Association for the Advancement of Science (AAAS) annual meeting in Boston this week, the scientist leading the "de-extinction" effort said the Harvard team is just two years away from creating a hybrid embryo, in which mammoth traits would be programmed into an Asian elephant."
SPACEX. The Falcon 9 first stage landing.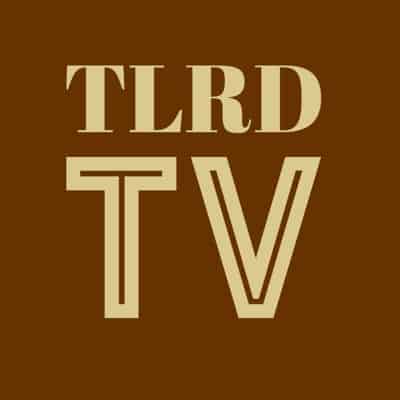 SOUTH AFRICA. Two professors suspended for refusing to teach gay student: "I was wearing skinny jeans and it was the first day I came to school with braids. They asked me why I was wearing girl's clothes and doing my hair like a girl. They said I had come all the way from Pietermaritzburg to embarrass my parents by pretending to be a girl."
NEW TUNE OF THE DAY. Lana Del Rey's "Love".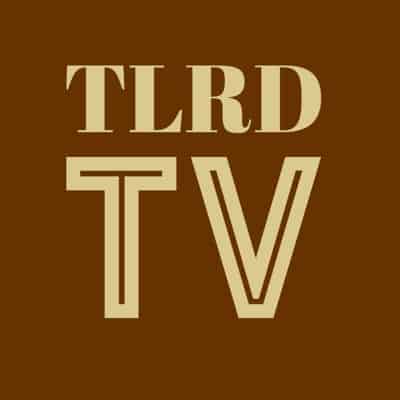 CHAINED TO THE RHYTHM. But unfortunately not chained to the melody.
https://www.youtube.com/watch?v=dx4YYtkKIc4
MONDAY MAN. Royal Ballet soloist Marcelino Sambé.
https://www.instagram.com/p/BQLo-tFgOMX/?taken-by=marcisambe&hl=en
https://www.instagram.com/p/BILfO9_DadG/?taken-by=marcisambe&hl=en
https://www.instagram.com/p/8nwLejoxAM/?taken-by=marcisambe&hl=en
https://www.instagram.com/p/BPxyNbelWdl/?taken-by=marcisambe&hl=en