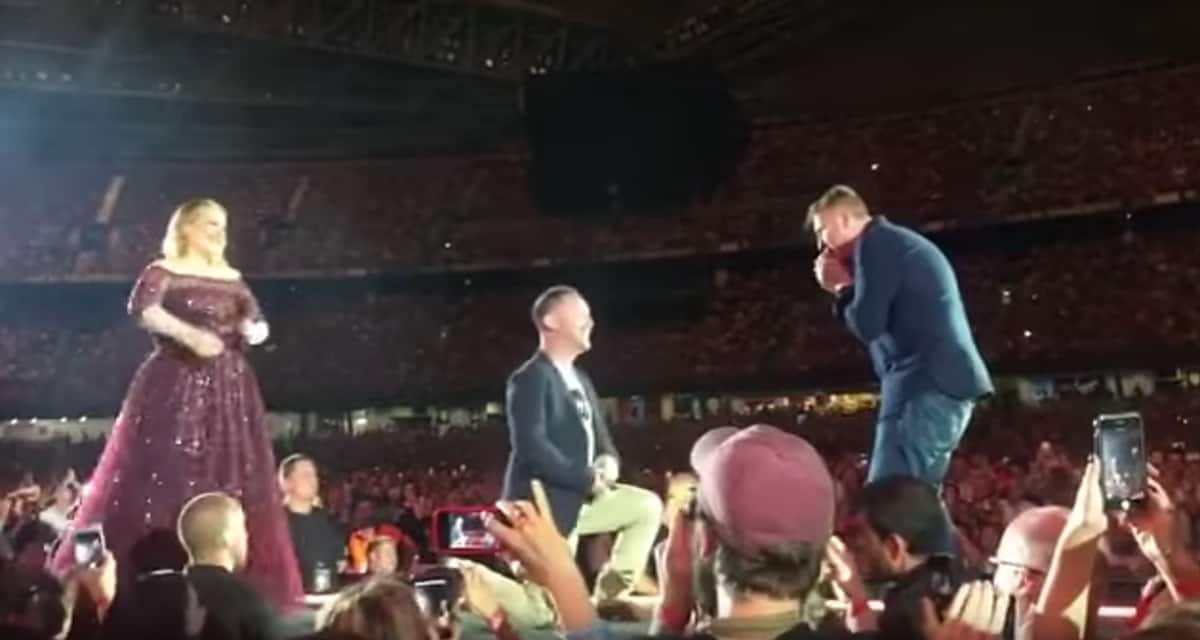 Adele's Melbourne show on Sunday was the last stop on her Australian tour and she gave a gay couple the moment of a lifetime in front of nearly 80,000 fans.
Wade Nicholson-Doyle took his boyfriend, Chris, to the Melbourne show as a 40th birthday present.
When the singer selected the pair from the crowd, Mr Nicholson-Doyle dropped to one knee and proposed. A loud cheer went up around the stadium.
"Did you say yes?" Adele joked, before embracing the couple.
"I actually had no idea that was going to happen. Congratulations."
Mr Nicholson-Doyle said he was momentarily unaware of the screaming crowd.
"It just kind of blacked out and all I could see was Chris and Adele standing there," he told the BBC.
"To share the stage with her, if only for five minutes, is really incredible. We're very much in her debt."
Watch:
https://www.youtube.com/watch?v=p39pbU-ykd8&feature=youtu.be