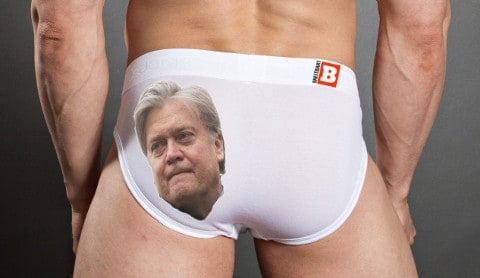 If you were in any doubt that Steve Bannon detests you, make note that under his guidance Breitbart filed to acquire the trademark for the term "Big Gay Hate Machine."
Not to be confused with the altogether wonderful Pretty Hate Machine, Breitbart News filed with the U.S. Patent and Trademark Office to trademark the term on May 20, 2015, according to records from the office.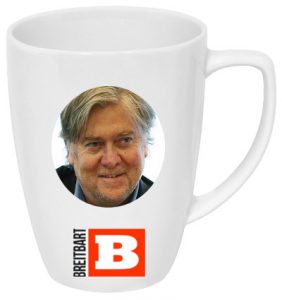 Under Bannon, Breitbart grew to be the premier website of the 'alt-right' and began using the term "Big Gay Hate Machine" in 2015 in stories related to "the militant LGBT lobby."
NY Daily News reports that the site applied for the use of the term for "goods and services" to include….deep breath…paper, stationery, badges, stickers, labels, photographs, stationery, pens, pen cases, pencils, pencil cases, playing cards, envelopes, backpacks, umbrellas, sports bags, carry-all bags, duffel bags, travel bags, tote bags, wallets, business card cases, key chains, key cases, money clips, mugs, cups, cup holders, bottle openers, shirts, sweatshirts, T-shirts, sweaters, pants, shorts, dresses, jackets, footwear and hats.
The application was abandoned on March 4, 2016 and the right to the trademark on the term was forfeited.