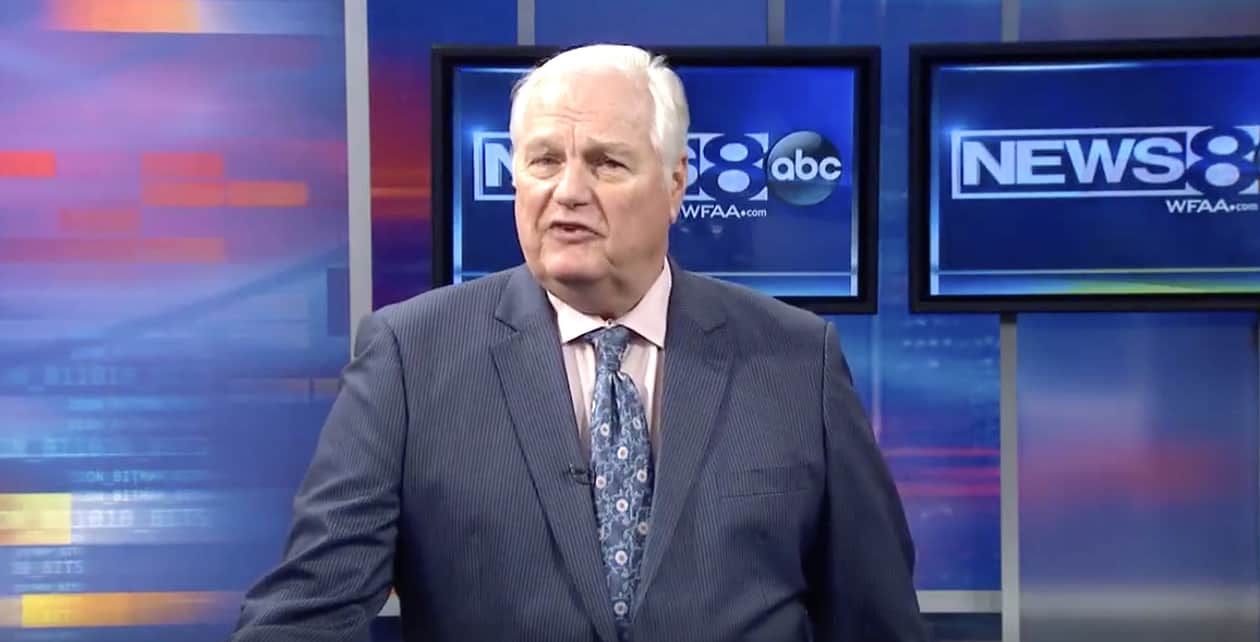 You may remember Dallas sportscaster Dale Hansen, who went viral in 2012 with a video excoriating NFL executives for their predictions that Michael Sam's draft stock would go down after he came out as gay.
Well Hansen is back with some more strong words, this time for UIL, the governing agency for public school sports in Texas, and their antiquated policies on transgender athletes.
If you've not heard the story about Mack Beggs, here's a quick catch-up:
Transgender teen Mack Beggs of Euless Trinity High won the individual 110lb state title in girls wrestling over the weekend outside of Houston.  Beggs, 17, identifies as male, receives doctor prescribed testosterone hormone treatment and wanted to wrestle boys.  UIL rules required Beggs to compete in the girls division.
Parents expressed frustration at the dynamic saying the hormone therapy Beggs receives gave the junior a competitive advantage. Lisa Latham's daughter lost to Beggs on Friday and said the wrestler should be allowed to compete with boys.
"I'm frustrated that times are changing and UIL is still in the dark ages," Lisa Latham said.
Here is Beggs:
https://www.instagram.com/p/BREwkMbgRL6/
Says Hansen, proving again that he's the most highly-evolved sportscaster out there:
As I said when I wrote about Missouri football player Michael Sam, I'm not always comfortable when a man tells me he's gay. I don't understand his world. But I do understand he's a part of mine. And I am saying the same thing now about Mack Beggs.
Transitioning is a struggle I cannot imagine. It is a journey I could not make… and it is a life that too many cannot live.
The problems that Mack Beggs is facing and dealing with now remind me again that I don't have any problems. He needs our support, and he does not need a group of old men in Austin telling him who to wrestle because of a genetic mix-up at birth.
We have argued long enough about birth certificates. It's an argument that needs to end. You don't have to understand – I myself don't understand. But Mack Beggs is not the problem so many people make him out to be. He's a child simply looking for his place in the world, and a chance to compete in the world.
Do we really not have the simple decency to allow him at least that? Because it seems to me it's the very least we can do.
Watch:
https://www.facebook.com/wfaachannel8/videos/10154425975856545/