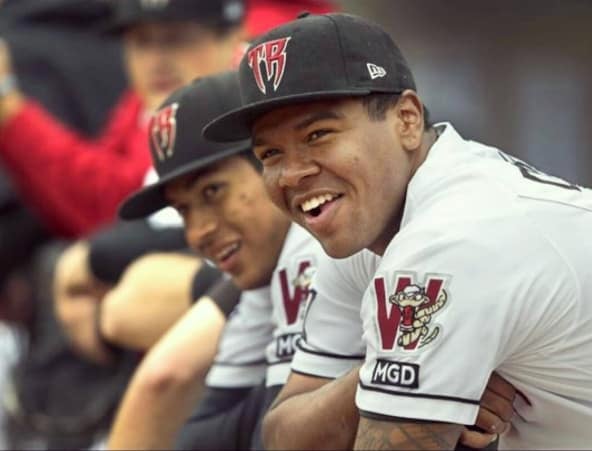 Two years since he made history as the first Major League Baseball-affiliated player to come out as openly gay, Milwaukee Brewers' David Denson announced this week his decision to retire.
The 22-year-old first baseman and outfielder played in the minor-league Class A Wisconsin and Brevard County teams over the last two seasons. It was in August 2015 that Denson, in conjunction with out former baseball player Billy Bean,  took the landmark step to discuss his sexuality with the Milkwaukee Sentinel-Journal.
Denson says he has been treated no differently by his teammates or officials since the revelation. However, other factors have contributed to his assessment to retire:
"My feelings weren't in the game anymore," Denson said in a telephone interview Tuesday. "My passion for the game and drive for the game wasn't there anymore. Don't get me wrong. I love baseball. Baseball will always be in my heart. But wanting to do it as a career was no longer there for me anymore . . . walking away from it is one of the hardest decisions I've had to make. But I had to do it for myself."
Denson said he didn't want to upset people by leaving baseball, especially those wrestling with the decision to come out as gay. But he said it was something he knew he had to do.
"I'm sure I'm letting some people down," he said. "But I still feel like I'm connected to the game and my fans, and I want to stay connected to them. I want to be a role model for so many people.
"I think I opened the door. I showed just because I'm gay doesn't make me any different or less of a person. If there are others who want to come out, hopefully they have my story to fall back on and see it's OK."