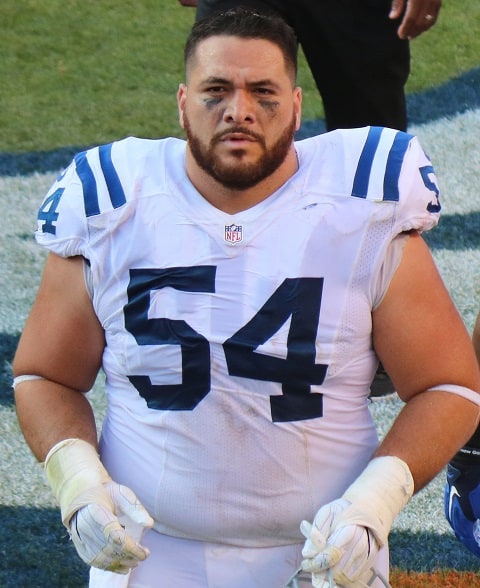 Indianapolis Colts lineman David Parry used homophobic slurs when he was arrested by police last weekend.
According to police reports, Parry was confronted by police in Scottsdale, Arizona for attacking a taxi cart driver and stealing his vehicle early last Saturday morning.
The victim told police he picked up Parry and two others from a bar in downtown Scottsdale. He said he was then "struck in the head" by Parry as he tried to receive payment. Parry then jumped back into the cart and drove away.
Colts DT David Parry arrested for suspicion of robbery, auto theft https://t.co/y3b9se00ir pic.twitter.com/ppsCohgdHO

— B/R Gridiron (@brgridiron) February 28, 2017
Responding to a a hit-and-run call, police found the cart crashed into an apartment complex gate. Parry was found a short distance from the cart and said he displayed signs of alcohol impairment.
TMZ reports
Cops say he was so drunk, he was spewing nonsense including, "Arrest my cooperation" and "who did I have auto theft with?"
The incident quickly turned combative — cops say Parry called them "f**king f**gots," and called out some of the officers as, "fat f**k" and "pu**yboy."
He also looked at all the responding officers and told each one individually, "You're a bitch."
One of the cops told Parry he was done talking with him, to which the NFL player responded, "That's what the f**k I thought, bitch — you have nothing on me."
When Parry was asked how much he had had to drink, he replied "A lot" and "more than I should have."
Police say that he was so drunk he was "dry heaving at the jail and needed a puke trash can … just in case."
The lineman was booked for several crimes including robbery, theft, resisting arrest, DUI and more.
David Parry photo by Jeffrey Beall licensed under CC Attribution 4.0.