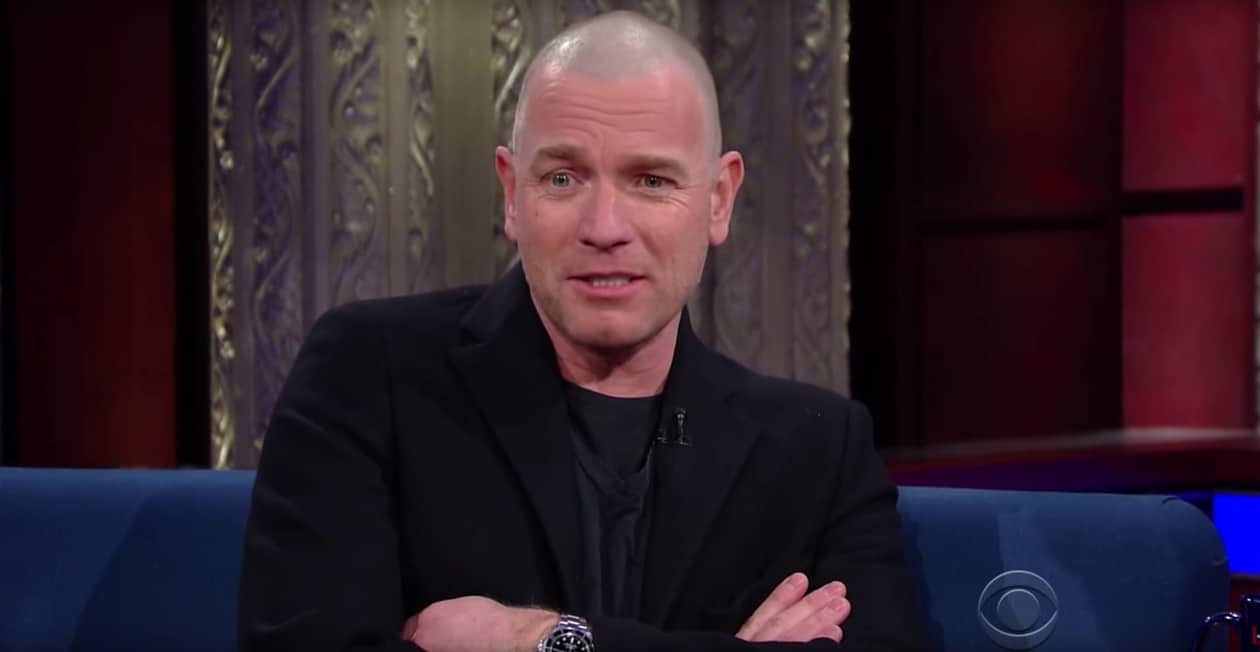 Ewan McGregor plays Lumiere in the live-action Beauty and the Beast. He sat down with Stephen Colbert on The Late Show to discuss his role in that film and Trainspotting.
Inevitably, discussion of the controversy surrounding LeFou's "gay moment" in the film came up.
McGregor joked, "There's lots of gay of sex in it…there's a lot of gay sex in this cartoon…And I think if you live anywhere near Alabama, you should not go and see this film. What would Jesus think?"
Said Colbert: "There were rumors that LeFou had gay yearnings for Gaston. It turns out he dances with a guy in a dress in one of the scenes, right? That's the whole thing."
"No, I think he's a gay character," says McGregor.
"He is?", asked Colbert. "I thought it turned out that it doesn't actually say."
McGregor then laid it out, to cheers: "It's just like – he's a gay character. It's 2017 for f**ks sake."
Watch: