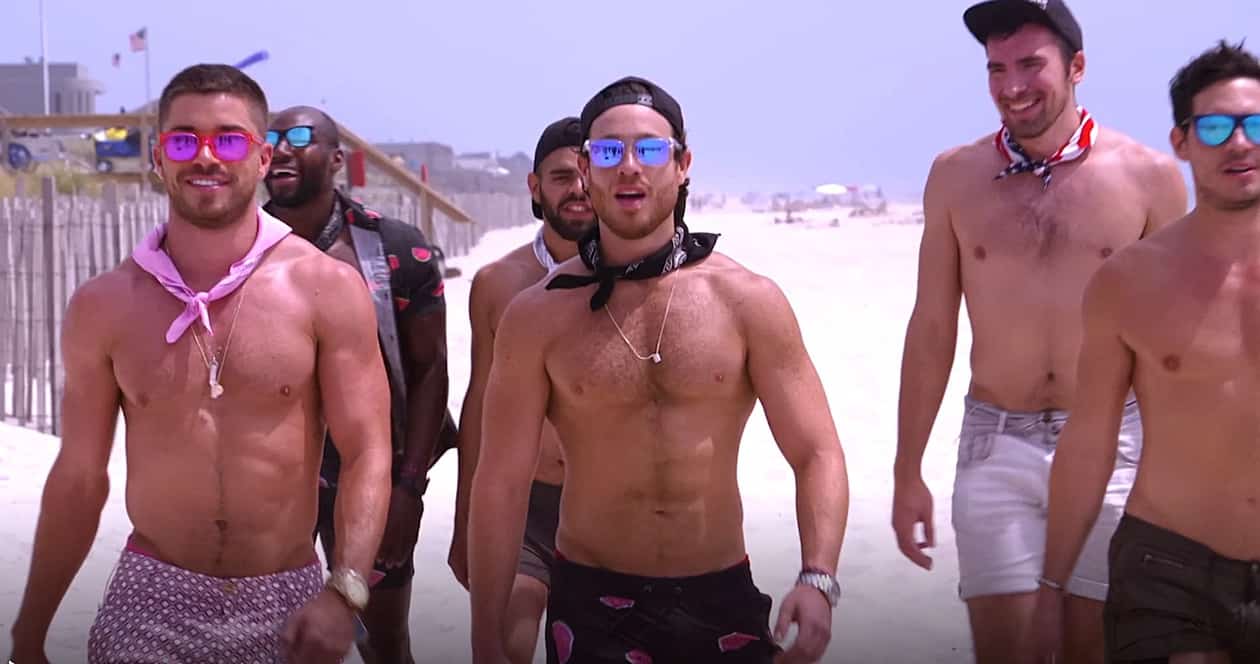 Fire Island, a new "docuseries" (the fancy name for reality show) from Logo, produced by Kelly Ripa and Mark Consuelos, just debuted its first trailer and introduces us to the six new besties that will be inhabiting a Fire Island house to entertain everyone for the summer.
Watch:
Here are the housemates (and their Instagram accounts), as described by Logo:
Khasan (IG:@khasanb84) – A dancer on break from his successful career after performing with pop legends like Beyoncé, Rihanna and Lady Gaga. He invites his friends to Fire Island to help him decide if he should move from Los Angeles to New York to be with his boyfriend.
https://www.instagram.com/p/BPYQ7T_lspb/?taken-by=khasanb84
Jorge (IG:@jorgebustillos) – After leaving his boyfriend and career as a doctor behind in Venezuela, Jorge moved to New York City to work as a marketing strategist. He goes to Fire Island to have an adventure of a lifetime with his best friend, Khasan.
https://www.instagram.com/p/BJiTlxnD5I8/?taken-by=jorgebustillos
Brandon (IG: @brandonosorio) – Photographer and NYU student Brandon is full of life and ready for any adventure. He is on the hunt for love during his first summer on Fire Island.
https://www.instagram.com/p/BQBmLJvF51v/?taken-by=brandonosorio
Cheyenne (IG: @thecheyenneparker) – Entrepreneur and model Cheyenne brings his fiery and passionate personality to the beach house. While launching his brand he must navigate the island's temptations.
https://www.instagram.com/p/BP6RtQ2F8Rp/?taken-by=thecheyenneparker
Justin (IG: @justintrusso) – The established NYC artist is using his trip to Fire Island as a way to break out of his shell and find new inspiration. With all the adventures the island has to offer, Justin tries to navigate it all without losing focus on his new boyfriend.
https://www.instagram.com/p/BLEXcHhDD2J/
Patrick (IG: @pattymac42) – Rather than lounge away the summer, Patrick is spending his time on Fire Island working and using his time to figure out his next step post heartbreak. He also stirs the pot with his housemates with his eccentric, "no-backing-down" personality.
https://www.instagram.com/p/BMXFNM0g-rZ/?taken-by=pattymac42