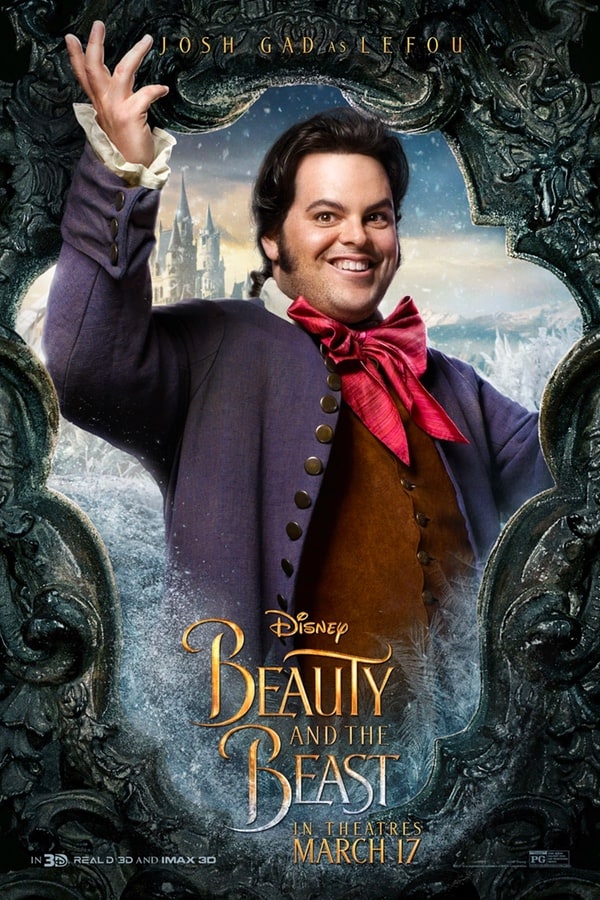 Disney's live-action Beauty and the Beast, due on March 17, will feature a watershed moment for the studio: an "exclusively gay moment" for the character of LeFou, according to director Bill Condon.
While the reimagined romantic classic, featuring Emma Watson and former Downton Abbey star Dan Stevens, might seem like the ultimate celebration of heterosexual love, it's actually harbouring a treasure trove of gay secrets – and is set to make history with Disney's first ever "exclusively gay moment" on film.
…Played by US actor Josh Gad, the character of LeFou serves as the sidekick to the film's primary antagonist Gaston (Luke Evans), and is set to feature in a small but significant subplot of his own when it comes to his sexuality.
"LeFou is somebody who on one day wants to be Gaston and on another day wants to kiss Gaston," reveals [director Bill] Condon.
"He's confused about what he wants. It's somebody who's just realising that he has these feelings. And Josh makes something really subtle and delicious out of it. And that's what has its payoff at the end, which I don't want to give away. But it is a nice, exclusively gay moment in a Disney movie."
Watch Gad sing about Gaston in a new clip: