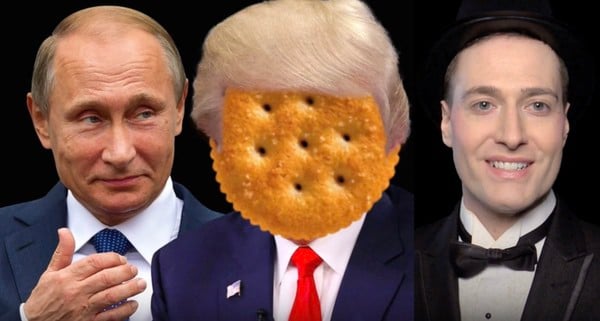 Randy Rainbow snacks on the ties between the Trump administration and Russia in a parody of the Irving Berlin classic (popularized by one-hit wonder Taco in 1982) "Puttin' on the Ritz".
Of course in Rainbow world it's Putin and The Ritz, the latter being Donald Trump, of course.
"Get it? Cause he's orange….Get it? Cause he's round and flaky."
With special guests including the "extremely sexy" Jeff Sessions, Chuck Schumer, Nancy Pelosi, Reince Priebus, Sean Spicer, and Melania.
Watch: