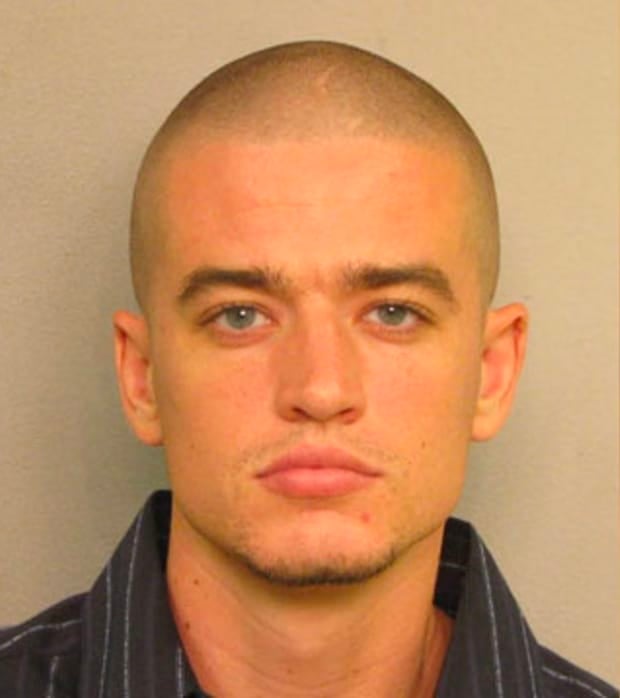 James Seat (aka Sean Cody's 'Robert') has been released after serving time for assaulting a police officer outside of a Cracker Barrel while naked and high on cocaine.
Nashville police were called to a Nashville outlet in January after patrons made complaints about Seat – and his erratic behavior, reports WKRN.
When they arrived on the scene to find Seat lying on the ground naked from the waist down, the actor began screaming violently.
As police arrested the porn star, he kicked one of the police officers and attempted to headbutt another.
Once restrained, police found a bag of cocaine in one of his pockets.
Convicted of assaulting an officer, cocaine possession and public indecency on January 31, Seat was sentenced to one year in prison. However, that was reduced to 30 days and he was reportedly released last week.
(Image: Nashville Police Department)