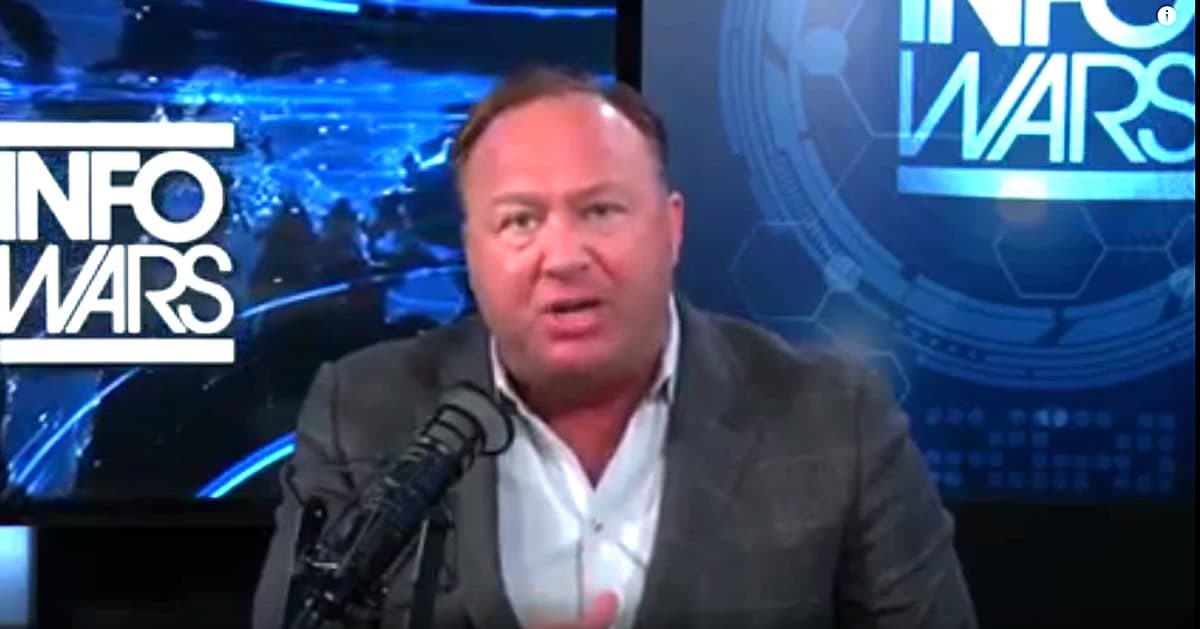 Alt-right conspiracy theorist Alex Jones and Trump phone call recipient Alex Jones exploded in a homophobic rage at House Intel Committee Democrat Rep. Adam Schiff, Media Matters reports, with transcript:
ROGER STONE: What we're hearing from the Democrats both in the House and Senate is red-baiting —
ALEX JONES: That's on Drudge.
STONE: — fear-mongering — It is well beyond the point of recklessness, whether it is [Rep.] Adam Schiff [D-CA] who has maligned me or whether it is Senator Mark Warner [D-VA] or whether it is Senator John McCain [R-AZ]. But let me tell you something, Alex, these guys are pussies. They talk a tough game. "We're going to get Roger Stone in front of the committee." Gentlemen, ladies, I am ready, I am more than ready —
JONES: In fact, let me say this right now. Let me tell — I'm not against gay people. OK. I love them, they're great folks. But Schiff looks like the archetypal c**ksucker with those little deer-in-the-headlight eyes and all his stuff. And there's something about this fairy, hopping around, bossing everybody around, trying to intimidate people like me and you, I want to tell Congressman Schiff and all the rest of them, "Hey listen a**hole, quit saying Roger and I" — and I've never used cussing in 22 years but the gloves are off — "listen you son of a b*tch, what the f**k's your problem? You want to sit here and say that I'm a goddamn, f**king Russian. You get in my face with that I'll beat your goddamn ass, you son of a b*tch. You piece of s**t. You f**king goddamn f**ker. Listen f**khead, you have f**king crossed a line. Get that through your goddamn f**king head. Stop pushing your s**t. You're the people that have f**ked this country over and gangraped the s**t out of it and lost an election. So stop shooting your mouth off claiming I'm the enemy. You got that you goddamn son of a b*tch? Fill your hand." I'm sorry, but I'm done. You start calling me a foreign agent, those are f**king fighting words. Excuse me.
STONE: Yeah, I don't think I have ever been in a campaign in which we disparage the patriotism of our opponents. Now, I'm not going to go there. But I think Adam Schiff has acted irresponsibly and I think he needs to be confronted with his exact words.
JONES: He's sucking globalist dick.
Watch:
https://www.youtube.com/watch?v=9qX5ZbZJrY4