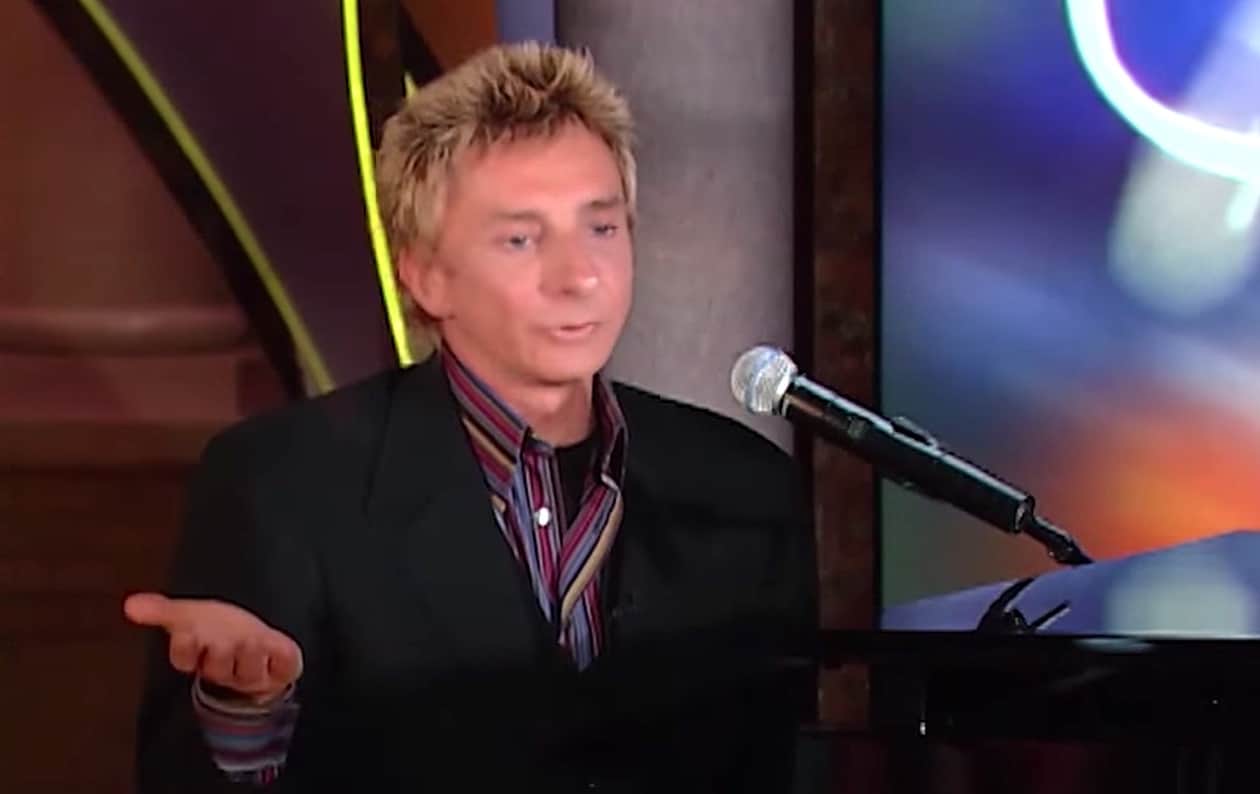 Barry Manilow is finally coming out publicly. In an interview with People magazine he speaks for the first time about being gay and married to his manager Garry Kief.
…the couple has stayed together for 39 years, all while remaining mum on his sexuality — an open secret to some in his long-devoted, mostly female fan base, a shock to others — and even stepping out and living with once-rumored love interest Linda Allen during his relationship with Kief.
Manilow admits he's always been hesitant to discuss the relationship — and to come out publicly, even after he finally married Kief in a clandestine ceremony at their 53-acre Palm Springs estate in April 2014.
In 2015, news of their marriage and Manilow's sexuality made headlines, something the legend calls "a blessing and a curse."
Considering his fans, "I thought I would be disappointing them if they knew I was gay. So I never did anything," says Manilow. Turns out, "When they found out that Garry and I were together, they were so happy. The reaction was so beautiful — strangers commenting, 'Great for you!' I'm just so grateful for it."
Manilow has much praise for the love of his life: "He's the smartest person I've ever met in my life — and a great guy, too."